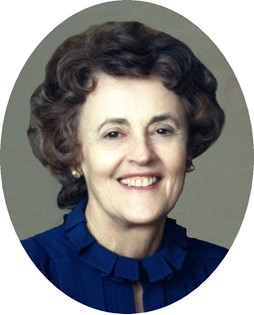 Leota A. Didier
Sep 13, 1924 - Feb 3, 2018
Leota A. Didier, 93, of Dubois, passed away on Saturday, February 3, 2018 in Jackson. Services will be at 11:00 am on Saturday, February 10, 2018, at the Dubois Headwaters. Interment will follow at the Dubois Cemetery.

Leota Alta Morgan was born in 1924 on the Morgan farm just outside Stanley, Iowa. She and her brother and four sisters grew up working to raise everything they ate and make everything they wore, farming with draft horses in an age before tractors, central heating, and indoor plumbing.

She left for college at Upper Iowa University at the age of 16, working as a cook, waitress, and secretary until she achieved her teacher's degree. She married during WWII, and was a single mother and returning student to Michigan State University by the time she was 32.

She married Bernard F Didier, a Presbyterian minister and the love of her life, in 1958. Bernard and Leota bought the Lazy L & B Ranch in the East Fork Valley in 1969. They entertained guests at the L & B until 1993, when they sold the guest ranch portion of the ranch and moved into a home in Dubois.

Bernard and Leota rebuilt their hunting camp into a smaller guest ranch called Elk Trails, which Leota operated in the summers until 2004. Leota also worked with Sharon Kahin, Director of the Dubois Museum, to move the old Dennison Lodge from the East Fork Valley to the Museum property. After Leota retired from ranching, she continued entertaining by refurbishing the Dennison Lodge, and running it as an entertainment venue for the town.

Leota's activities in and on behalf of the town of Dubois include contributions to the following projects: The Dennison Lodge, The Dubois Bronze Committee, The Dubois Library, The Dubois Medical Center, The Dubois Rodeo, The Dubois Youth Project, The Opportunity Shop, The St. Thomas Episcopal Church Office Building, and Warm Valley Lodge Assisted Living

Leota is survived by her daughter, Leota Ann Didier Voll and her son-in-law, Thomas R. Voll of Boulder, Colorado; and Kate, Abby, and Bob Lucas of Jackson, Wyoming.

Memorials may be made to the Dubois Boys and Girls Club in care of Davis Funeral Home, 2203 West Main Street, Riverton, WY 82501.



On-line condolences may be made to the family at www.TheDavisFuneralHome.com.

Services under the direction of Davis Funeral Home.