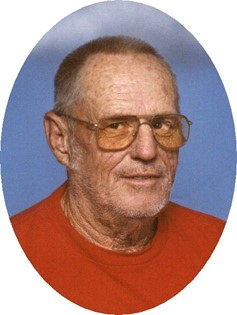 Clifford L. Wright
Apr 2, 1942 - Jun 12, 2008
Clifford "Cliff" "Skipper" Wright died at his home in Riverton on Thursday, June 12, 2008, with family by his side. He was 66 years old.

Cremation has taken place.

His family will receive friends and family at the home of his daughter, Valerie Stanton, 1575 East Monroe, #22, Riverton at 5:30 p.m. on Saturday, June 21.

Clifford Lee Wright was born in Riverton on April 2, 1942, the son of Walter Wright and Laurina (Smith) Wright.

His family said he enjoyed being outdoors, fishing, hunting, and working on cars. They said he loved all kinds of wildlife. He enjoyed old country and Western music, and old Western movies, his family said, along with spending time with his family.

Mr. Wright had retired from truck driving after 49 years. He had driven for various companies, including Mels Water Service, L&L Smith, and Bob Keele Trucking.

On Apil 7, 1997, he married Sharon Ann Brandt in Lander.

Survivors include his wife, Sharon A. Wright; five children, Leeann Strouse and her husband Rick and their four children, Valerie Stanton and her husband Shean and their three children, Tina Warren and her two children, Buck Wright and his son, Wayne Wright and his wife Masha and their four children, Clifford Wright, Jr.; 16 grandchildren.

He was preceded in death by his parents, Walter and Laurina Wright of Riverton; a son, Jay Wright of Casper; daughter, Crystal Harris of Casper, and granddaughter, Stacie Wright of Riverton.

Memorials may be made to the Wright family.