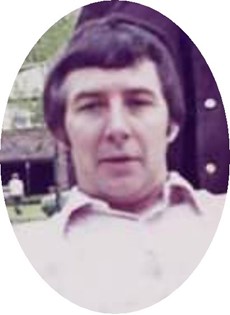 Peter Winters
Aug 29, 1936 - Feb 24, 2018
Peter Winters, 81, of Riverton passed away at his home on Saturday, February 24, 2018. Cremation has taken place and no services will be held per his wishes.

Peter Joseph Winters was born on August 29, 1936 in Newbridge, Ireland to Patrick William and Sara (Dowling) Winters. He grew up in Ireland with his seven siblings. He came to the United States and lived in New Jersey for a short time.

He was baptized into the Catholic faith.

Peter served in the U.S. Army and was stationed in Japan and San Antonio, TX.

He worked as a grocery store manager in Cody, WY and Livingston, MT. He worked for both an IGA and Smith's.

He was a member of the Eagles Club in Cody, WY.

Peter enjoyed bowling, golfing, and watching all types of sports.

He is survived by his sons, Peter Korin and Sean Winters; daughters, Tracie Winters and Lisa Towns; grandchildren, Kaelem, Liam, Haile, Aiyana, Kadence, and Jordan; brothers, William, Patrick, and John; and sisters, Maisie, Josephine, Julia, and Theresa.

He was preceded in death by his parents.

On-line condolences may be made to the family at www.TheDavisFuneralHome.com.

Arrangements under the direction of Davis Funeral Home.