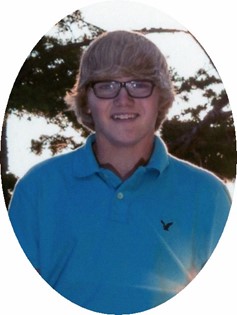 Levi King
Jul 2, 1998 - Mar 12, 2018




Funeral services for Levi P. King, 19, will be held at 10:00 a.m., Saturday, March 17, 2018 at the Riverton United Methodist Church. Interment will follow at Mountain View Cemetery. Visitation for family and friends will be held from 5:00 until 7:00 p.m. at Davis Funeral Home on Friday. He died on March 12, 2018 in Riverton, WY. Memorial contributions can be made to Camp Hope or the Rocky Mountain Elk Foundation in care of Davis Funeral Home, 2203 W. Main Street, Riverton, WY 82501

Levi Patrick King was born on July 2, 1998 in Thermopolis, Wyoming, son of Patrick Daniel and Rebecca Irene (Hatcher) King. His family moved to Fremont County when Levi was 3 years old.

He attended Lincoln Elementary and Riverton Middle School before graduating from Riverton High School in 2016. During his school years, Levi enjoyed hockey, Babe Ruth Baseball, wrestling, and football. Outside of school, he spent his time hunting, fishing, and participating in demo derbies with his Dad. He also had a passion and talent for wood working. He enjoyed spending his time hanging out with his friends and dog, listening to country music, and helping set up hunting camp with his Grandpa, Gene.

Levi worked for the Riverton Country Club, the Town of Pavillion, Daylight Donuts and was most recently employed with Fluid Pro.

Levi was baptized at the St. Francis Catholic Church in Thermopolis, WY, but was most recently attending the First Baptist Church in Riverton. He was a member of the Rocky Mountain Elk Foundation, AWANAS, and Camp Hope (Diabetic Youth Camp in Casper, WY).

Survivors include his father, Patrick Daniel King and his wife, Melanie; mother, Rebecca Irene Hatcher and her significant other, Dave Milleson along with his daughters, Hally, Kelsey and Aubrey; brothers, Maurice Wayne King and Corey James Rissler; sisters, Amanda Deseree King and her significant other, Sam Cade, Katie King and her significant other, Christopher Hodge, Trisha Moore, Mina Jean King and Tia Ann King; paternal grandmother, Kathy King; maternal grandparents, Jessie Faye Hatcher and Ira Damon Hatcher; paternal great grandparents, Maebelle King and Johnny "Poppy" J. King; nephew, James Christopher Andrews; niece, Avah Lea Hodge; aunt, Shylah Kathleen Boss; uncle, Charles Henrey Hatcher; many great aunts, great uncles, and cousins.

He was preceded in death by his grandfather, Patrick "Pops" Jay King; grandmother, Jolene Rissler; step-father, Donald James Rissler; aunt, Sherry Mae Hatcher; uncle, Bubby Damon Wayne Hatcher.

On-line condolences may be made to the family at www.TheDavisFuneralHome.com.

Services are under the direction of Davis Funeral Home.