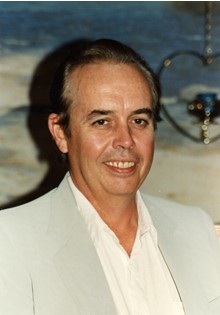 Harold Roy Drake
Jun 25, 1945 - Jun 13, 2018
Harold R. Drake, 72, of Riverton passed away on Wednesday, June 13, 2018, at Sage West – Riverton Hospital. A graveside service will be held at 11:00 am on Thursday, June 21, 2018, at Mountain View Cemetery.

Harold Roy Drake was born on June 25, 1945 in Riverton, WY to Charles M. and Barbara G. (Davison) Drake. He grew up in Riverton and graduated from Riverton High School.

He was a member of the Methodist faith.

Harold married Anna L. Yeck in Lake Tahoe, Nevada. She preceded him in death.

Harold worked as a meat cutter and was an owner of Logan Packing for several years in the 1980's. He then moved to Battle Mountain, NV and became a gold miner. He also worked as a bartender at the Owl Club.

He enjoyed hunting and fishing, socializing, and visiting with friends.

He is survived by many children and grandchildren.

He is preceded in death by his parents, wife, and two sisters, Dorothy Freese and Barbara Haddenham.

On-line condolences may be made to the family at www.TheDavisFuneralHome.com.

Services under the direction of Davis Funeral Home.