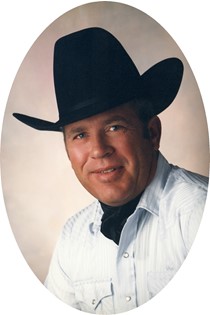 Dean Nolting
Jan 16, 1943 - Jun 19, 2018
Dean Nolting 75, of Kinnear passed away on Tuesday, June 19, 2018, at the Wyoming Medical Center in Casper. A memorial service will be held at 10:00 am on Monday, July 9, 2018, at Davis Funeral Home.

Dean Llewelyn Nolting was born on January 16, 1943 in Meade, KS to Lawrence and Laura (Holtzen) Nolting. He was raised in Meade County, KS with his two brothers and one sister. He graduated from Plains High School in Kansas, where he played football.

He was of the Lutheran faith.

He worked for Colorado Interstate Gas as a Supervisor of Gas Production for years moving around the mountain states for years before settling in Riverton in the early 1980's. He retired in 1995.

On May 22, 1992 he married Deanna Collinson in Riverton, WY. The shared 26 years together with their blended family of his daughter and son and her two daughters.

He was a member of the N.R.A.

He enjoyed fishing, hunting and camping out.

He is survived by his son, Bruce Nolting of Sheridan; daughter, Brenda Nolting Leonhardt of Kinnear; step-daughters, Jami Berger of Rock Springs and Dawn Mascarenaz of Riverton; brother, Fred Nolting and wife, Joyce of Riverton; sister, Helen Johnson of Oklahoma City, OK; and grandchildren, Nicole Nolting, Karlee Lang, Sadie Berger, and Jace Berger.

He was preceded in death by his parents, Lawrence and Laura Nolting; brother, Wayne Nolting; and infant brother, Lawrence Leon.

Memorials may be made to Help for Health Tough Enough Cancer Fund in care of Davis Funeral Home, 2203 West Main Street, Riverton, WY 82501.

On-line condolences may be made to the family at www.TheDavisFuneralHome.com.

Services under the direction of Davis Funeral Home.