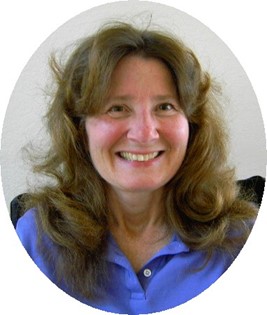 Mary Hanson
Jul 23, 1950 - Aug 24, 2018
Mary J. Hanson, 68, of Lander died Friday, August 24, 2018 at her home from complications of multiple sclerosis. According to her wishes cremation has taken place and there will be no local services. A memorial service will be held at St. Patrick's Catholic Church in Cameron's Bottom, PA.

Mary Josephine Hanson was born in Spangler, PA to William J. Miller and Evelyn (Detwiler) Miller. She grew up on a small farm in the Strongstown, PA area and graduated from Penns Manor High School in 1968. She was recruited after high school to serve with Voice of America (VOA) in Washington D.C. where she worked for three years. In the fall of 1971 she moved to Laramie, WY to attend the University of Wyoming, graduating in 1975 with a Bachelor of Science degree in Outdoor Recreation. In the fall of 1972, she met her future husband Clinton E. Hanson, Jr. The couple married June 7, 1975 at the Bethel Lutheran Church in Lander, WY.

The couple lived in various communities including Safford, AZ, Worland, Rock Springs and Rawlins, WY, Reno, NV and Anchorage, AK before moving to Lander in 2005. During her college years, Mary enjoyed working summers for the National Park Service. Over her 31 year federal career she worked for the VOA, Forest Service, Federal Aviation Administration, and retired from the Bureau of Land Management as an Environmental Coordinator.

She was a very positive person and never felt sorry for herself in spite of her health condition. She liked the outdoors spending time with her husband hunting, fishing, and camping. She was an avid reader and book collector with interests in a wide variety of topics both fiction and nonfiction. Mary's special passions were hot air balloons, St Bernard dogs and nature. She became an owner and pilot of her own balloon she named "Spirit of Adventure." She flew at the Riverton Balloon Rally a few times.

Over the course of her married life she had five Saint Bernards, all males and rough coats. They were her kids and constant companions. She spoiled them but was happy to do it. Their ashes will be mixed with hers and spread at two special locations.

She had a strong interest in nature and the environment. Often she wrote letters to Congressmen and Senators about environmental issues and many other topics. Over the years, she literally wrote thousands of individualized letters to them.

Mary had a Hallmark software program and especially enjoyed making and sending unique Hallmark specialty cards to her family and friends. She had a list of all her and her husband's families plus friends which included birthdates and anniversaries for over 150 individuals. She made personalized birthday and anniversary cards for each one and cards for most holidays.

Mary is survived by her husband Clinton of Lander; his son Chuck and wife Stacee and their two children and his daughter Heather and her three children. On her side of the family, she is survived by five brothers; Bill, Dan, Tom, Jim and Bob and three sisters; Anna, Dolores and Cathy; 23 nieces and nephews and numerous grand nieces and nephews. She was preceded in death by her parents.

Memorials may be made to the National Multiple Sclerosis Society in care of the Davis Funeral Home, 2203 W. Main Street, Riverton, WY 82501.

Arrangements are under the direction of the Davis Funeral Home.