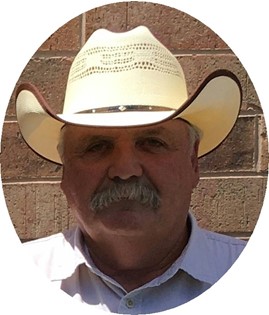 Charles Caress
Aug 11, 1947 - Sep 15, 2018
Charles "Butch" Caress, 71, of rural Riverton, passed away suddenly Saturday, September 15, 2018.

Butch was born in Fairview, Oklahoma to Charles and Muriel (Longwill) Caress on August 11, 1947. He graduated from Wheatland High School in 1966. While in Wheatland he met and married the love of his life Karen Davis on May 13, 1967. Butch and Karen stood hand in hand for 51 years of marriage. Their union was blessed with two children, CJ and Elly. Butch was drafted into the United States Army on August 24, 1966 and served in the Vietnam War and was honorably discharged.

Butch grew up in a ranch and rodeo family, learning and living the cowboy code. He had a deep love for all things that put him on horseback. His friendships ran deep in the rodeo and team roping circles of Wyoming.

Butch learned the trade of welding and owned B.E. Welding. He contracted for various companies in the oilfield industry throughout Wyoming, Oklahoma, and California. In 2013, he retired after working more than 30 years in the Bairoil fields.

Butch's greatest pleasure came from seeing his children successful and happy in life. His granddaughters and great grandbabies brought him a tremendous amount of joy and pride.

Butch was a helping hand to his family and friends. He was fiercely loyal, true and honest. He was of the Christian faith. He loved his family, hunting, branding, roping and spending time with his granddaughters and great grandbabies. He was a lifetime member of the VFW Post #3628, and a retired volunteer fireman from the Bairoil Fire Dept. He had a great impact on all who had the pleasure of knowing him. He will be deeply missed.

Survivors include his wife, Karen; son, C.J. (Patti Weber); daughter, Elly Talbott (Ben), granddaughters, Taylor Flores (Spencer), Taryn Caress (Mason Gaudern), Anna and Emma Talbott, great grandbabies, Kamden, Klevelend, Kirtland, and Weston. His brothers, Ray (Carolyn), Pete (Donna), Dan, and Harry; sister, Ann Sedgwick (Lenny); numerous nieces and nephews.

Butch was preceded in death by his parents, grandparents, brothers, Jimmy and Larry; nephew, Peter Jason; niece, Bobby LaVon.

At Butch's request cremation has taken place. Graveside services will be held at Mountain View Cemetery in Riverton, Wy at 11:00 a.m., Friday, September 21st. A Celebration of his life will follow at the Elks Club.

The family would like to thank the Wheatland EMT's, Platte County Memorial Hospital ER and staff, Tony Nesius, Tim Shaw and the Wyoming Hwy Patrol Officer for their efforts to save Butch.

In lieu of flowers, donations can be made to the VFW Post #3628 and/or VFW Post #3628 Ladies Auxillary.

On-line condolences for the family may be made at theDavisFuneralHome.com. Services are under the direction of the Davis Funeral Home.