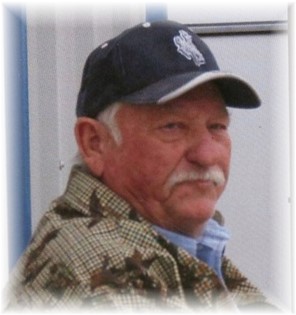 Gary Knapp
Jun 7, 1943 - Sep 16, 2018
Gary Knapp, 75, of Pavillion passed away on Sunday, September 16, 2018, at the Wind River Healthcare and Rehabilitation Center. A memorial service will be held at 1:00 on Saturday, September 22, 2018, at Davis Funeral Home with Pastor Matt White officiating. Inurnment will follow at Mountain View Cemetery followed by a carry in dinner at the Kinnear Fire Department. Anyone wanting to help with salads and desserts, it would be greatly appreciated.

Gary Eugene Knapp was born on June 7, 1943 in McDonald, KS to Bernard Eugene and Clara Elizabeth (Hodge) Knapp. He grew up with his two sisters in Grover, CO. He graduated from Pawnee High School in Grover, CO with the class of 1962. After high school he rode both broncs and bulls on the PRCA circuit. He then joined an apprenticeship program with Carpenter and Millwright of Colorado. On November 14, 1964 he married his wife, Joyce Ellen Martin, in Greeley, CO. Together they raised their three children in Galeton Colorado after moving there in 1972.

In 1996 he made his final move to Pavillion, WY and continued to do carpentry work until he retired. He was an apprenticeship teacher for five years and a business agent for 10 years while he was a union member. In 2008, after retirement he opened "Gary's Trading Post" at the Kinnear Store.

He was a carpenter member of the Carpenter's Millwright Union for 55 years.

Gary enjoyed fishing, hunting, and his trading post especially the knives, tack and tools, he loved being a collector. He loved the youth sporting events of his community, Wind River Cougars, and tried to always attend the events. But his favorite past time was visiting and telling stories. He never knew a stranger.

He is survived by his wife of 53 years, Joyce Knapp; sons, Mike Knapp and wife, Deann, their children, Brooke (Ryan) great grandchild, Kassidy, Tate, Hannah, Naydeen and Victor; Steve Knapp and wife, Katy, their children, Zachary and Katelyn; daughter, Lori Davidson and husband, Andy, and their daughter, Kelsi (Stephen) Sullivan; sisters, Phyllis Cohea and Gene Hauer; and numerous nieces and nephews.

He was preceded in death by his parents, Bernard and Clara Knapp, and grandson, Dustin Davidson.

On-line condolences may be made to the family at www.TheDavisFuneralHome.com. Memorials may be made to the local Veterans Assistance Program in care of Davis Funeral Home, 2203 West Main Street, Riverton, WY 82501.

Services under the direction of Davis Funeral Home.