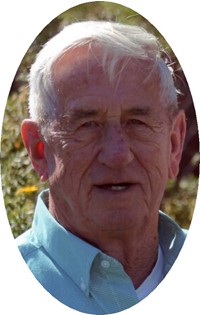 Albert "Skeeter" Payson
Sep 22, 1936 - Nov 9, 2018
Albert H. "Skeeter" Payson, 82, longtime Lander resident passed away November 9, 2018. A memorial service will be held November 24th, 10 am, at the Bethel Lutheran Church of Lander with military honors.

Skeeter Payson was born September 22, 1936 in Estes Park, Colorado to Henry Augustus and Helen I. (Dartt) Payson. At a young age his mother nicknamed him "Skeeter" which was used by all that knew him. In 1943 his family moved to Lander when his father was transferred to assist in the transformation of the Washakie National Forest to the Shoshone National Forest. Skeeter spent many years riding with his dad in the mountains.

Skeeter graduated from the Fremont County Vocational High School in 1954, then attended the University of Missouri until drafted and served in the U.S. Army from 1959-1961. On April 3, 1981 he married Dulcia Jean (Freese) in Atlantic City, Wyoming. He enjoyed building cabins in Atlantic City and helped rebuild the St. Andrew's Episcopal Church.

Skeeter worked for US Steel in the chemical labs and was a building material salesman for many years retiring in 1999. His main passion was his work for the Museum of the American West where he was a board member and was instrumental in building and repairing anything that needed done. He was also a member of the VFW, Sons of the American Revolution, and American Legion. He was an active member of the Penrose, Colorado chamber of commerce where he received several awards.

Skeeter loved his family and was very supportive to all of his grandkids and their educational endeavors. His eyes and spirit would light up when he was around his great grandkids. He had several close friendships and left a large imprint on the heart of anyone that met him with his kindness and gentle spirit.

He is survived by his wife Dulcia Payson of Riverton; her children, Melvin L. "Geezer" Bowling and wife Paula of Kemmerer, Becki Weber and husband Ron of Shoshoni, Esther and husband Sergio Jimenez of Penrose, Colorado; eight grandchildren; 14 great grandchildren; Brother Howard J Payson and two nieces and two nephews, and several cousins.

He was preceded in death by his parents, Henry and Helen Payson, and sister in law Heidi Payson.

In lieu of flowers, memorials may be made to the Museum of the American West in care of Davis Funeral Home, 2203 West Main Street, Riverton, WY 82501.