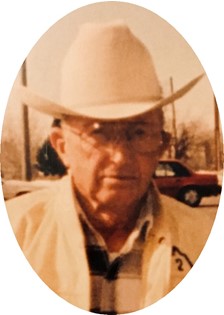 Melvin Cooper
Jun 16, 1924 - Nov 17, 2018
Melvin W. Cooper, 94, passed away peacefully in his home on November 17, 2018. Melvin was born June 16, 1924 to Essie and William Jennings Bryan Cooper in Comstock, Nebraska. He was the middle child of five and moved to Pavillion, Wyoming with his family to homestead as a child. He enlisted in the Navy and served in World War, II. He met Lorene R. Willman at a Christmas dance in Shoshoni in 1946. They married on June 19, 1949, but later divorced after 25 years of marriage. Melvin was a self-employed contractor and built mainly single family homes in Riverton, Dubois, and Jackson, WY. He built the first medical clinic in Dubois, Wyoming and later built a home in Dubois for an elderly couple who traded their cabin at Brooks Lake in exchange. He spent many hours sharing time with family members at his beloved cabin, Lesora.

Melvin is survived by his son, Alan L. Cooper (Ada); daughters, Connie Svoboda (Stephen) and Loree Tasto (Thane). He leaves behind 11 grandchildren and 21 great grandchildren, plus his sister, Iris Bartlett of Casper and a brother, Darrell Cooper of Riverton. He leaves behind many generations' nieces and nephews.

He is preceded in death by a brother, Dale Cooper and a sister Nadine Newberry, plus his parents.

Melvin never met anyone who wasn't an immediate friend and always had a laugh or story to tell to anyone who would listen!

Come celebrate his life and share with us a story or two on Wednesday, the 21st of November at Davis Funeral Home at 10:00 a.m. Military rites will be accorded by the Friday-Truan Detachment #683 Marine Corp League & Veterans.

On-line condolences for the family may be made at theDavisFuneralHome.com. Services are under the direction of the Davis Funeral Home.