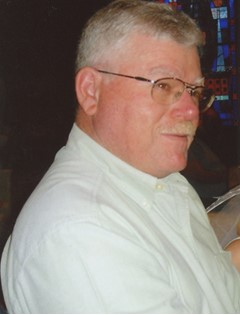 John W. Moore, III
Oct 10, 1951 - Jan 28, 2020




John W. Moore III of Riverton, WY, passed away on January 28, 2020 at University Hospital in Salt Lake City, Utah. Services for John W. Moore will be at Davis Funeral Home on Saturday, February 29, 2020 at 2:00 p.m.

John was born in Stoneham, Massachusetts to John and Mary Moore on October 10, 1951.

He was previously married to Lydia Schooner on December 23, 1977, and together they raised their three children, Nik, Michael, and Erin Mary Eleanor. In April of 2003, he married Tina Smith in Phoenix, Arizona.

For nearly 30 years, John drove for various trucking companies. It allowed him to travel all over the country and see beautiful countryside and wildlife, especially our beautiful South Pass. One of the funniest experiences in his career was when he slowed down as he saw a "not so small" tree going across the road in front of him. Turned out it was only a small beaver dragging debris across the road for his dam.

He was a simple man. He loved to read, laugh, listen to music and spend quality time with his family. His Boston accent brought many laughs to all of us especially when he would pronounce many of our beautiful Wyoming locations. John and Tina rescued their little pup, Leo, but in fact, "Leo rescued them", as John would say. He was a devoted New England Patriots, Boston Celtics, and Boston Red Sox fan. He would spend game days texting his sons about the games and watching them on Sundays with his daughter, Erin Mary Eleanor. A source of great pride for him was that both his sons serve in the United State Military, where they still serve today.

He is survived by his children Nik Moore (Melanie), Michael Moore (Carol), and Erin Mary Eleanor Moore, his three grandchildren, Raven Ablard, Kaitlyn Moore and Connor Moore. Also surviving are his wife, Tina Smith Moore and his five step children: Lynn Menchaca, Tracy Bates (Kelly), Robynn Smith, Heath Smith (Kim), and Larry Smith Jr., and numerous cousins, nieces and nephews from New Hampshire to Florida.

He was preceded in death by his first wife, Lydia Moore; parents, John W. Moore, Jr., and Mary Eleanor Moore; sister, Kathleen Middleton and uncle George Gumbleton, as well as other family members.

Memorials may be made in lieu of flowers to Paws for Life in John's honor, to help little furry guys, like Leo, have a better life in care of Davis Funeral Home, 2203 West Main Street, Riverton, WY 82501.

On-line condolences may be made to the family at www.TheDavisFuneralHome.com.

Services under the direction of Davis Funeral Home.