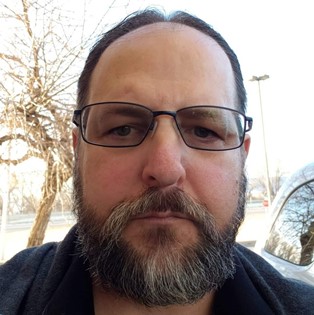 Timothy "Tim" Yovanovich
Aug 22, 1963 - Mar 1, 2020
Timothy "Tim" Yovanovich, 56, of Lander passed away at his home on Sunday, March 1, 2020. As were his wishes no services will be held.

Timothy Lee Yovanovich was born in Gallup, NM on August 22, 1963. He was in a military family that was stationed all over. He graduated high school in Cheyenne, WY.

On August 31, 1990 he married the love of his life, Julie Ann Sanford in Evanston, WY. Together they raised five children.

He and the family lived in Evanston, WY for six years, Kansas for six years, Coeur d'Alene, ID for sixteen years and then to Lander, WY for the last three years.

Tim was a master carpenter for nineteen before changing careers to working in casinos as a Slot Manager and Slot Analyst. After moving to Coeur d'Alene, ID his career started with the casinos. He worked at the Coeur d'Alene Casino Resort & Hotel, before moving to Wyoming and working at the Shoshone Rose Casino & Hotel. He enjoyed his work and was liked by his co-workers and visitors.

Tim's family was his world. It didn't matter what they did it was as a family, taking drives always taking the least traveled road to see what adventure it would lead to, fishing, being outdoors, or working with the latest "techy" device on the market. His family said he was creative and an awesome photographer; he had a natural eye for framing a picture and making it magic.

He is survived by his wife Julie Yovanovich; sons, Adam (Elizabeth) Yovanovich, Andrew (Adam Bush) Yovanovich,, and Kyle Yovanovich; daughters, Valerie Yovanovich and Razela Tomayo-Yvovanovich; sister, Cindy Lyon; and three grandchildren.

He was preceded in death by Steve and Betty Salmon; and Teresa Salmon.

On-line condolences may be made to the family at www.TheDavisFuneralHome.com.

Arrangements under the direction of Davis Funeral Home.