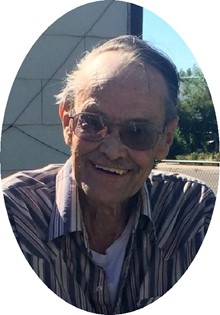 Ray "Butch" Irving
Jan 18, 1947 - May 23, 2020
Ray Joseph "Butch" Irving, 73, passed away on Saturday, May 23, 2020 at Wind River Healthcare and Rehabilitation Center. Cremation has taken place under the direction of Davis Funeral Home. Inurnment will take place at Mount Hope Cemetery in Lander with a memorial service later during the summer of 2020.

Butch was born on January 18, 1947 in Riverton, Wyoming, son of William M. and Mary A. (Foster) Irving. He lived most of his life in Lander, graduating from Lander Valley High School in 1965. His work entailed performing lawn care and winter maintenance duties for several Lander residents.

Butch Irving was known as a friendly and caring person who was always concerned about the well-being of those he came in contact with. He led a simple and peaceful life and never displayed a sense of malice against anyone or anything. He had great care about the safety of his neighborhood and community and was proud to call Lander his home. If one needed to know what was happening in their neighborhood or if any activities were taking place that were not above-board, Butch could fill you in with all of the details.

He had a knack for remembering everyone's name and had a cheerful and bubbly personality. During the holiday season he would faithfully reach out to those he knew and never forgot to send a Christmas Card.

Butch is survived by his step-sister, Bonnie Dahlquist and family of Pocatello, Idaho; as well as numerous nieces and nephews including Duffy Glasgow and family of Riverton.

He was preceded in death by his parents, William and Mary Foster Irving; step-mother, Marian Bindl Irving; grandparents, Raymond J. & Winefred Owen Irving and Biford & Amy Foster; step brothers, Halley Bindl, Louis Bindl, Edward Bindl, Ronald Bindl; and step sister, Nancy Scholz; nephew, Darwin Glasgow.

On-line condolences for the family may be made at theDavisFuneralHome.com. Services are under the direction of the Davis Funeral Home.