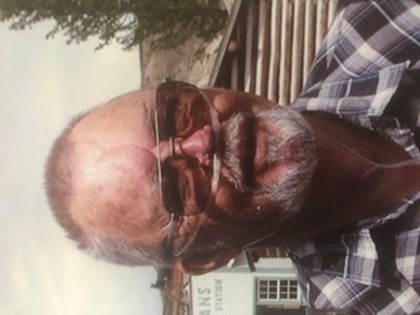 Robert "RD" Black
Mar 9, 1937 - Jul 3, 2020
Robert Dwayne Black Sr.

A graveside memorial service will be held at 10:00 am on Friday, August 21, 2020, at the Dubois Cemetery with Masonic Rites and Military Honors.

Robert Dwayne Black known as RD to his family and friends passed this life on Friday, July 3rd, 2020 at his home in Brenda Az. With his wife Shirley by his side.



Born: Robert Dwayne Black on March 9th 1937 to Coleman K. Black and Ruby M. Johnson Black, in Henrietta Oklahoma.



RD graduated high school in Oklahoma City in 1955 and attended Oklahoma A&M for 2 years and studied electrical engineering. He put in 8 years with the National Guard also.



In 1957 he married Amojean Thompson Black and to this union had 3 children. Dana Ann Black Hirsch, Robert Dwayne Black Jr. And Shelly Denise Black Dent.



RD worked as an electrician in the mines in Leadville Colorado before moving back to Henrietta Oklahoma where he had his own electrical shop for several years.



RD was an avid sportsman. He enjoyed hunting, fishing and connecting with his many friends on his amateur ham radio. His call sign was "kg7st" aka King George 7 Sugar Tango.



His love for the mountains took him to Dubois, Wyoming, located at the edge of the Wind River Range. He became a member of the Masons of Dubois Lodge #53 and received a 50 year certificate prior to his death. He ran the amateur ham radio for search and rescue for many years in Dubois. He was also a member of the Buckskinners Mountain Men club.



It was in Dubois where he met the Love of his life, Shirley Y. Peck. They married on November 23rd 1991. With this union he attained 6 stepchildren and their spouses. They were married 28 1/2 years upon his death.



RD and Shirley loved the RV lifestyle. They began this lifestyle in 1996. They would go south for 6 months in the winter and would come back home to host campgrounds for the forest Service in the summer. Their adventures were always just around the next bend in the road or over the next mountain.



RD was proceeded in death by his parents: Coleman K. Black and Ruby M. Johnson Black. His son Robert Dwayne Black Jr. & his first wife Amojean Thompson Black.



RD is survived by his wife Shirley Yvonne Black, a sister Cerelda Brown of Guthrie Oklahoma, 2 daughters Dana Ann Black Hirsch of Oklahoma & Shelly Denise Black Dent of North Dakota and his 6 stepchildren: Joseph W. Peck, of SD, Lyle R. Peck and wife Jody,of Dubois Susan Y. Peck and Delen Steger of Wyoming, Lloyd E. peck and wife Astrid of Cody Wyoming, Thomas G. Peck of Casper Wyoming and Judith G. Raymond and husband Jack of Riverton Wyoming. Many grandchildren and great grandchildren and a host of family and friends.