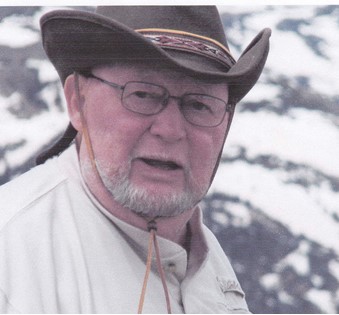 Robert "Bob" Hazard
Feb 12, 1933 - Nov 22, 2020
Bob Hazard went home to be with his Lord early Sunday morning, November 22, 2020, after peacefully dying at home in Dubois, Wyoming.

Born Robert Kenneth Hazard on February 12, 1933, in Brockton, Massachusetts, he was 87. Preceding him in death are his parents, Robert K. and Pearl Turner Hazard and his only sibling Richard T. Hazard.

Bob had three sons by his first wife, Louise Overacker Hazard: Robert K. Hazard Jr., Randall K. Hazard and Eric Hazard McCullough.

His varied employment history started when his father signed for him to join the U.S. Navy at 17 and he soon found himself in Korea. After the Navy, Bob worked in Fire Control for the California Division of Forestry. It was while working for the California Division of Forestry that he met Joyce Hanson. She was in the second class of Dental Hygienists at Loma Linda University and she needed someone to practice teeth cleaning on and that was Bob. They married in Orange, CA on December 31, 1963.

Bob and Joyce later moved to Ft. Bragg, CA where Bob helped in his father's plumbing business. After College, he taught Physical Education and Science. He retired in 2006.

Together they lived in Orange Co. and Mendocino Co. California; Boulder and Grand Junction, Colorado; and several towns in Texas. In 2003, they travelled through Dubois to see Yellowstone on their way to visit his family in Yakima, WA. After returning to Colorado, they became tired of the cars, the crowds and often thought of Dubois. They have lived in Dubois for 14 years.

Bob had many interests: photography, cooking (especially barbeque), music, ballroom dancing, fishing and bird watching. He inherited the gift of hospitality from his father and loved bringing people home to feed them and this often led to guests staying for a while. He was a member of Veterans of Foreign Wars and a Lifetime Member of the NRA.

He is survived by his wife of 56 years, Joyce M. Hazard; his three sons and their families and many nieces and nephews.

A memorial service will be planned for summer of 2021. Condolences may be sent to Joyce Hazard, PO Box 1617, Dubois, WY 82513.

On-line condolences may be made to the family at www.TheDavisFuneralHome.com.

Arrangements under the direction of Davis Funeral Home.