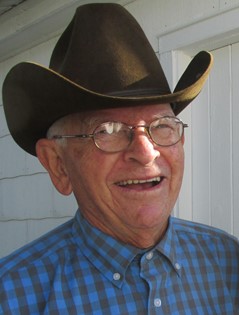 James "Jay" Cristler
Feb 23, 1937 - Dec 7, 2020
James "Jay" Cristler, 83, passed away on Dec. 7, 2020 at the Wind River Rehabilitation and Care Center. Private family graveside service will be held at Mountain View Cemetery.

Jay was born on Feb. 23, 1937 in Buffalo, WY to Howard L. and Rena Doris (Walker) Cristler. He lived his younger years outside of Buffalo in the Powder River country. His first years were spent in a sheep wagon. The family moved to Riverton in 1951. Jay graduated from Riverton High School in 1955.

He served in the National Guard and was honorably discharged Nov. 30, 1962.

Jay met Sandra Krause in Gas Hills, WY and they were married Jun 12 1967 in Bonners Ferry, ID.

He worked as a rod man on a survey crew in Montana, Oklahoma, Texas and New Mexico. He operated a service station in Shoshoni for a brief time and then returned to surveying for an oil company. From there, he went to Bolivia, South America for a year. Upon returning, he worked for Lucky Mac Mine in the Gas Hills for 25 years. Jay took early retirement and went to full time farming and raising sheep and later cows.

Jay loved to fish. He was very active in the Riverton Bowling Assoc. and an avid bowler. He liked anything he could do in the great outdoors.

He is survived by his wife of 53 years, Sandra Cristler, his daughter Vicky (Louis) Morales and grand-daughter Rosey Morales of Riverton, brother Art (Joy) Cristler of Twin Falls, ID and many nieces and nephews.

Jay was preceded in death by his parents, Howard & Doris Cristler; brother, Paul Cristler; sisters, Marilyn Albright, Beverly Coburn; and infant sister, Linda Rae Cristler.

On-line condolences for the family may be made at theDavisFuneralHome.com.

Services are under the direction of the Davis Funeral Home.