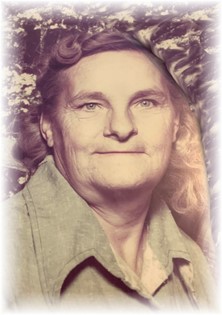 Ann Elizabeth Schifferns
Sep 12, 1924 - Dec 16, 2020
Ann E. Schifferns, 96, of Riverton passed away Wednesday, December 16, 2020 at the Help for Health Hospice Home in Riverton. A graveside service will be 2:00 p.m., Friday, December 18, 2020 at Mountain View Cemetery in Riverton.

Ann Elizabeth Weeth was born September 12, 1924 in Berwyn, Nebraska to Ernest H. Weeth and Mryle E Cassel-Weeth. Ann met her future husband Lloyd, at the young age of 14 after he threw a potato at her in a potato field in Nebraska. The couple were married a few years later on January 15, 1941 in Nebraska.

The couple moved to the Gas Hills area as Lloyd worked in the mines. After 28 years the couple moved to Riverton in 1977. The couple raised three children, Marvin, Larry, and Sharon. The children said Lloyd was their mother's whole life. She was the domestic goddess of the home and loved feeding hummingbirds.

Ann enjoyed fishing, especially loved jig saw puzzles, rock hunting and running bobcats in the Gas Hills. Many fond memories were of her driving skills during the bobcat hunting trips.

She is survived by her two sons, Marvin (Frances) Schifferns of Oracle, AZ, Larry (Judy) Schifferns of Riverton, WY; daughter, Sharon (James) Smith of Veyo, Utah; 12 grandchildren and numerous great grandchildren and great great grandchildren.

She is preceded in death by her parents; husband, Lloyd George Schifferns; brother, Pete; and two sisters, Ruby and Nellie.

Memorials may be made to the Help for Health Hospice Home in care of the Davis Funeral Home, 2203 W. Main Street, Riverton, WY 82501.

On-line condolences for the family may be made at theDavisFuneralHome.com.

Services are under the direction of the Davis Funeral Home.