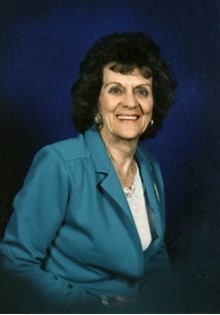 Lorraine Lefforge
Dec 3, 1918 - Jan 17, 2021


Funeral services for Marion "Lorraine" Lefforge, 102, will be held at 10:00 a.m., Wednesday, January 27, 2021 at the United Baptist Church with Pastor Richard Mills officiating. Interment will follow at Mountain View Cemetery. The family asks all attending to follow Covid-19 precautions including wearing a mask and social distancing.

Mrs. Lefforge passed away on Sunday, January 17, 2021 at the Help for Health Hospice Home in Riverton, Wyoming.

Lorraine was born on December 3, 1918 daughter of Charles J. and Marion (Tierney) Hooker in Erie, Colorado at the home of her maternal grandmother who was a nurse. Her mother went to Erie from Fort Worth, Texas because the hospitals were full of wounded World War I soldiers and Spanish Flu patients.

She lived in Fort Worth until the age of 3, when her parents divorced. Her mother, married Edward Irwin when she was 6 years old. The family then moved to Tioga, CO. Lorraine walked a mile and a half to the Alamo School with a horseback Sheriff escort because of the United Mine Workers who were trying to organize a union at the Alamo Coal Co.

Lorraine began high school in Walsenburg, CO before the family moved during her sophomore year to Elmo, WY. She then attended high school in Hanna, Wyoming until she married during her junior year.

She met her future husband, 15 year old, Ray Lefforge at age 16, when he got off a coal car in Hanna. Ray road from Laramie and all she could see were his eyes, but Lorraine said, "he washed up nice." The families lived at the Elk Mountain Coal Company camp, where they were the only teenagers. On June 4, 1936, she married Ray in Littleton, CO. They started life together at "Seven Mile Lake" near Hanna and Elk Mountain, where Ray had worked in the coal mine since age 15.

Their first child, Mary Ann, died in infancy. Three weeks before their second daughter, Loretta was born their house burned down. Twenty-two months later, Ray and a nurse helped deliver their son, Stanley.

In 1942, after living in Colorado and other Wyoming towns, Ray and Lorraine bought a garage in Elmo, WY. Lorraine worked right alongside Ray. She organized many hunting trips for many people as well as helped build a house where they also processed the meat from the hunts. Lorraine raised some of Ray's hunting hound pups on a bottle because their mother died. She also raised a baby raccoon Ray brought home from a hunt. Her home was home to many high school boys. She pretty much raised her grandson, Frosty. Lorraine had a green thumb and raised beautiful yards at all of their homes.

In 1960, the couple built Lefforge Motor Co. in Rawlins, WY, a General Motors Dealership and Gulf Oil Co. Jobber. She was head bookkeeper in their office of 3 other people she supervised.

Lorraine helped run and was a time keeper for the Rawlins Little Britches Rodeo. She belonged to the Rawlins Saddle Club. One time, when the boys and a man wouldn't get on a steer, Lorraine rode it with only sandles on. The men then tried it.

In 1973, Ray retired and the family moved to Cedaredge, CO., before moving to Missouri Valley in 1975, where Lorraine belonged to the Missouri Valley Women's Club. In 1990, they moved into Riverton and in 2000, they built their home on Hunter Circle.

She was very generous and enjoyed giving to others. Her greatest loves were her grandchildren and all of her many dogs. She didn't have hobbies because she was too busy working. Lorraine was a very classy lady, who took great pride in her appearance.

Mrs. Lefforge is survived by her daughter, Loretta Lefforge; grandchildren, Forrest (Jessie) Ruby, Pamela (Bill) Beisner, Alan (Darla) Dean, Raenell Dean, Steve Lefforge, Shane (Joy) Lefforge; 11 great grandchildren, 15 great, great grandchildren; 3 nieces; 4 nephews; sister-in-law, Darlene Withrow.

She was preceded in death by her husband, father, mother, step-father, son, Stanley; granddaughter, Christy Spurr; brother, John Irwin; sister, Lavinia Heinkie.

In lieu of flowers, donations may be made to the Set Free Church in Riverton or Wounded Warrior Project in care of Davis Funeral Home.

On-line condolences for the family may be made at theDavisFuneralHome.com. Services are under the direction of the Davis Funeral Home.