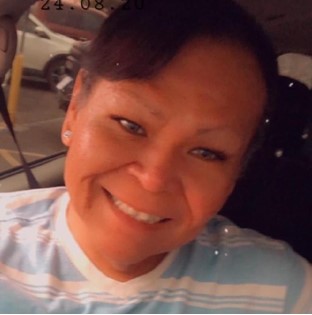 Roberto "Serenity" Duran
Jun 6, 1978 - Jan 25, 2021
Roberto "Serenity" Duran, 42, of Riverton passed away on Monday, January 25, 2021 at the University of Colorado Hospital in Aurora, CO. A graveside will be held at 1:00 pm on Tuesday, February 2, 2021, at the Arapaho Catholic Cemetery in St. Stephen's.

Roberto Jesus Duran was born on June 6, 1978 in Riverton, WY to Paul and Elizabeth Carol (Arthur) Duran. He was an only child and grew up in Riverton, he received his G.E.D. and attended Central Wyoming College.

He did live in Washington State and Casper for short times before coming home to Fremont County.

Roberto practiced the Traditional Native American Ways. He believed he was 2 sprits in one body and embraced it fully.

He belonged to the LGBTQ community and followed them nationally as well as locally. He was proud of his connection.

Roberto was a Caretaker/Home Service Aide helping his parents at the time of his passing. He had also worked for the Sr. Citizen Center as a cook, driver, and did anything else asked of him. He also worked at Days Inn and Comfort Inn.

Roberto enjoyed music of many different kinds but his favorite artist was Mariah Carey. He also enjoyed reading, the Twilight Sage Series was his favorite, sharing things on his Facebook, watching movies, and making and collecting Garden Fairies.

Roberto was known for his heart of gold, always being there for everyone, and making sure his parents were taking care of.

He is survived by his parents, Paul and Elizabeth Duran and his adopted native sisters, Shelly Andersen, Loni Warren, Dawn Buffalo, Brooke Betancourt, and Desi Willow.

He was preceded in death by his grandparents, Thomas and Lucille Duran; and his uncle, Albert Duran that he was very close to; and sisters, Kami Warren and Tiffani Warren.

On-line condolences may be made to the family at www.TheDavisFuneralHome.com.

Services under the direction of Davis Funeral Home.