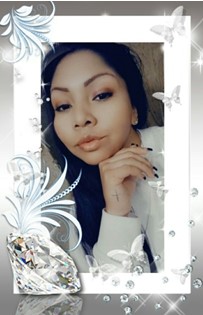 Janelle Warren
Sep 16, 1995 - Feb 26, 2021
A Funeral Mass will be recited for Janelle "Nellzie" Victoria LeAnn Warren, 25, 10:00 a.m., Wednesday, March 3, 2021 at the Fremont Center at the Fremont County Fair Grounds. Interment will follow at the Warren Cemetery. A Rosary will be recited at 7:00 p.m., Tuesday, March 2nd at the Fremont Center with a wake to follow at 44 Left Hand Ditch Road.

Janelle passed away on Friday, February 26, 2021.

She was born on September 16, 1995 in Riverton, Wyoming, daughter of Rosalia Warren. She attended Riverton High School and Clearfield Job Corps. Janelle spent most of her life living in Arapahoe, Wyoming but did spend two years living in Ogden, Utah.

Miss Warren worked at the Wind River Casino, Shoshone and Arapaho Headstart Programs and many fast-food restaurants.

She enjoyed riding horses, artwork and beading as well as spending time with family, friends and most of all her daughter and nephews.

Survivors include her mother, Rosalia Warren daughter, Rylan; sons, Octavian and Jaiman, Jr.; grandparents, Belinda and Paul Joe; brother, Dale (Rheanna) Moss, Jr.; sisters, Chayne (Jaiman, Sr.) Moss, Jami (Randel) Berger and Daawn (Kyle) Mascarenaz; Judy Warren and family, Pauline Polen and family, Hubert Warren, Jr. and family, Kathleen Warren and family, Paul Warren, Sr. and family, John Jenkins, Sr. and family, Catherine Jenkins and family, Claudia Jenkins and family, Mike Jenkins, Lorenza Monroe and family, Regina Limpy and family; families of Warren, Jenkins, White, Hanway, Brown, Spoonhunter, Ramsdell, Portwood, Underwood, Mascarenas, Hernandez and Moss. The family wishes to apologize if anyone was left out.

She was preceded in death by her father, Larry Mascarenaz and grandparents, Hubert and Inez Warren.

On-line condolences for the family may be made at theDavisFuneralHome.com. Services are under the direction of the Davis Funeral Home.