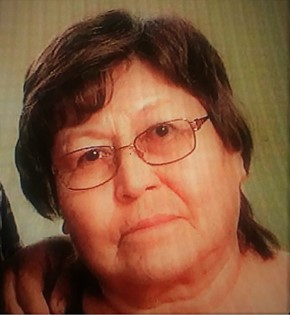 Bernice Ann Miller
Dec 30, 1952 - Nov 3, 2021
Funeral services for Bernice Ann Miller will be held on Tuesday, November 9th at the Davis Funeral Home at 10 am. A rosary will be recited on Monday, Nov. 8th at 7:00 p.m. in the family home, at 476 Left Hand Ditch Road with the wake to follow.



Bernice Ann Miller was born in Thermoplis, Wyoming, December 30, 1952 to Rita Gambler ( Lee) and Robert Lee.



She attended schools atSt. Stephens and Riverton High School. After school Mrs. Miller worked at Arapahoe school as a teacher aide for a year before leaving and marrying Mr. William F. Miller.



She traveled the state working for a construction company called Gilpatrick Construction. She was a flagger until the company job site ended she and Mr. Miller returned home and in 1973. She became a nurse's aide at Riverton Memorial Hospital. While she was working as a nurse's aide she attended CWC to get her RN degree. In 1991, she graduated CWC's nursing program. After she left Riverton Memorial Hospital she started her RN career at Lander Memorial Hospital for one year. She was accepted to Indian Health Service in 1995. She continued to work for IHS until her retirement in 2013.



Her hobbies included beading, taking photographs, collecting butterflies, and going to country concerts with her friends. She loved being close to her grandkids and great grandkids.

She is survived by her sister Florence Trosper, her husband Willie Miller, son Joshua Miller, nieces Charlene Gambler, Sheila Miller, Linda Headley, Claudia James, Anita Lee, Jesirea Vasquez, Chanda Kennah, Lynda Hayes, and Teddianna Hayes. Her nephews Cy Lee, Don Gambler, Skeeter Youngchief, Jesse Moss, Shawn Youngchief, Preston Moss, Wylan Harris, Kelsey Miller, Austin Nimmo, Garrett Nimmo, and Travis Moss. Sister in laws & brother in laws Eunice & George Moss, Arlo Miller, Veronica Miller, Clarissa Friday, Barbara & Wally Hayes. Numerous grandkids and great grandkids.



She is preceded in death by her mother Rita Gambler Lee and father Robert Lee; siblings Johnny Lee, Charles Lee, Buster Lee, Albert Lee & James Lee, Alberta Littleboy, Ella Mae Sherwood, Catherine Oldman, Mary Jane Headley, Anita Lee, Theresa Lee.

We, the Miller family deeply apologize if we missed anyone else that we forgot to mention. We also ask friends and family to wear mask to keep health and safety for others around us at this time.

On-line condolences may be made to the family at www.TheDavisFuneralHome.com.

Services under the direction of Davis Funeral Home.