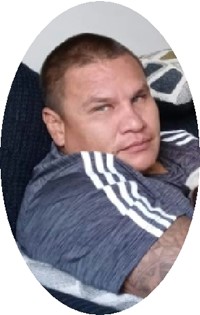 Phillip Spoonhunter
Mar 21, 1985 - Nov 2, 2021
Phillip Spoonhunter, 36, passed away at his home in Tooele, UT on Tuesday, November 2, 2021. A rosary will be held at 6:15 pm on Sunday, November 7, 2021 at the Spoonhuter residence, 929 17 Mile Road, Arapahoe, WY. The funeral will be held Monday, November 8, 2021, at 2:00 pm at the Spoonhunter residence. Burial will follow at the Spoonhunter Cemetery.

Phillip Isaac Spoonhunter was born on March 21, 1985 in Riverton, WY to William "George" J. and Faye Rene (Labatle) Spoonhunter. He was raised in the Arapahoe area attending schools at Arapahoe Elementary, Junior High and graduated from St. Stephen's High School. He then attended Central Wyoming College for a time. He spent most of his life on the Wind River Reservation,

Phillip was baptized into the Catholic faith.

He was a carpenter by trade, worked with different companies doing drywall, roofing, and framing. He worked in Salt Lake City, UT, Oakland, CA, Riverton, WY, and Arapahoe, WY.

He is survived by his daughters, Ariana Spoonhunter, Angela Spoonhunter, Maelynn Spoonhunter, and Sharaye Spoonhunter; father, William "George" Spoonhunter; brothers, John Spoonhunter, George Spoonhunter, Terrill Spoonhunter, Jared Spoonhunter, Hildred Sonny LeBeau, and Matthew Daniels; sisters, Laynell Spoonhunter, Nona Claypool, and Cheyenne Jenkins; aunts, Agnes Logan, Dee Cuch, Colleen Tique, Bertina Labatte, and Mona GreyBear-Walksout; uncles, Martin Spoonhunter, Burl Labatte, and Bobbie Labatte; nieces and nephews, Jonac Spoonhunter, Jonathan Spoonhunter, Jamison Spoomhunter, John W. Spoonhunter, Ashley Spoonhunter, Brigett Spoonhunter, James Spoonhunter, Joseph Spoonhunter, T.J. Spoonhunter, Clay Spoonhunter, Wyott Spoonhurner, Annie Lebeaux, Maya Campbell, and Gretchen Genochio; and the families of Spoonhunter, Logan, St. Clair, Warren, Underwood, and Labatte.

He was preceded in death by his mother Faye Rene (Labatte) Spoonhunter; grandparents, James F. and Marguerite Spoonhunter, Sydney Labatte, and Florence Laffenty; aunts, Frances Spoonhunter, Geraldine Sakespeare, Charlene Hoover, Dawn Day, Marg St. Clair, Joan Spoonhunter, Marian Guffy, Burma Labatte, and Evette Tubby; and uncles, Bob Spoonhunter, Ray Logan, Reuben St. Clair, Ronald Labatte, and Phillip Labatty.

On-line condolences may be made to the family at www.TheDavisFuneralHome.com.

Services under the direction of Davis Funeral Home.