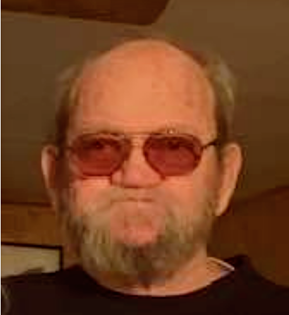 Charles Eisnnicher, Sr.
Mar 27, 1949 - Nov 27, 2021
Graveside services for Charles William Eisnnicher, Sr., 72, will be held at 2:00 p.m., Wednesday, December 1, 2021 at Dubois Cemetery in Dubois, Wyoming.

Mr. Eisnnicher passed away on November 27, 2021 at SageWest Hospital in Lander, Wyoming.

He was born on March 27, 1949 son of Charles R. and Betty (Spitzer) Eisnnicher in Columbus, Ohio. On March 2, 1974, Charles married Linda Louise Sharp in Columbus, OH. He owned and operated Ohio Building and Landscaping Stone while living in Ohio. In 2012, the couple moved to Wyoming to be closer to the mountains.

Charles loved the outdoors, collecting rocks and fossils and was a talented wood carver. He always kept busy and lovingly took care of Linda for the past 20 years. He was a member of the Truth Baptist Church in Dubois.

He is survived by sons; Charles Jr. and Felicia Eisnnicher, Matthew and Corena Eisnnicher, Mark Eisnnicher, Daquen Eisnnicher, Nequon Eisnnicher and Curtis Eisnnicher: daughters Lesley and Bill Henton, Jessica Eisnnicher, Jennifer Eisnnicher Redd and Brittany Church; brothers James "Jim" Eisnnicher, David Eisnnicher and Gary Eisnnicher and a sister, Penny Eisnnicher Anthony; numerous grandchildren and 1 great grandchild.

Mr. Eisnnicher was preceded in death by his wife, Linda Eisnnicher; parents and sister, Barbara Eisnnicher.

On-line condolences may be made to the family at www.TheDavisFuneralHome.com.

Services under the direction of Davis Funeral Home.