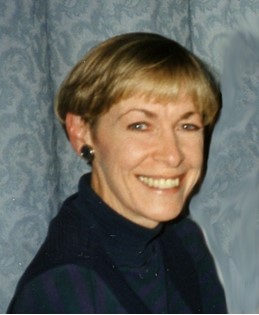 Susan "Susie" Steger
Dec 28, 1949 - Feb 1, 2022




Susan "Susie" Steger, 72, of Riverton passed away at her home on Tuesday, February 1, 2022. A Celebration of Life will be held at 11:00 am on Wednesday, February 9, 2022, at Davis Funeral Home. Cremation has taken place.

Susan Jane Hartlieb was born on December 28, 1949 in St.Louis, MO to Leo and Genevieve (Jones) Hartlieb. She grew up in the St. Louis, Mo area and graduated from Rosati Kain High School in St. Louis.

Susie was raised in the Catholic faith and has remained spiritual all of her life.

On December 26, 1970 she married Dave Steger in St. Louis, MO. They lived in various places in Georgia during Dave's military career. In 1982 they ventured west and settled in Riverton, WY where it became her forever home. Together she and Dave adopted two daughters, Sarah and Emily. Later she and Dave divorced but she continued to live and do art in Fremont County.

Susie earned her Bachelor Degree in Art and was an artist and designer. She designed many logos for local businesses and organizations. As was her way, Susie never took any compensation for her work or credit for it. She just enjoyed being to help anyone in her community.

She belonged to a sorority and volunteered where ever she was needed. She was always involved with children's extra-curricular activities whether it was working in the concessions or cheering in the stands, she was supported of all.

She is survived by her daughters, Sarah Harris and husband, Richard, and Emily Delorme and husband, Shawn; four grandchildren, Alana, Bradon, Tristan, and Sydney; one great grandson, Ares; sisters, Mary Ann Grigone and husband, Jerry, and Ginny Schrappen; brother, Tom Hartlieb and wife, Jeanette; numerous nieces and nephews and their families, and a great number of friends that have been with her through out her life.

She was preceded in death by her parents, Leo and Geniveve Hartlieb.

Memorials may be made to the donor's choice in care of Davis Funeral Home, 2203 West Main Street, Riverton, WY 82501.

On-line condolences may be at TheDavisFuneralHome.com. Service under the direction of Davis Funeral Home.