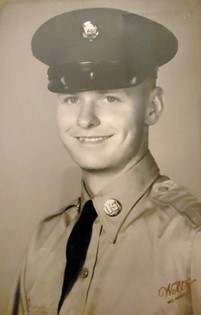 Bill Ora Snyder
Mar 10, 1945 - Mar 7, 2022

Bill Snyder, 76, of Riverton passed away on Monday, March 7, 2022, at Sage West Hospital – Riverton. At a later date the family will hold a memorial with military honors.

Bill Ora Snyder was born on March 10, 1945 in Riverton, WY to Rex and Thema G. (Baker) Snyder. He grew up in Riverton and graduated before entering the United States Army. Bill served three tours in Vietnam as a helicopter pilot.

Bill was honorably discharged from the U.S. Army after eight years of active service. He was an AH-1G Cobra Vietnam US Helicopter Pilot decorated with the National Defense Service Medal, Senior Army Aviator Badge, Good Conduct Medal, Vietnam Service Medal w/1 Silver Service Star, Republic of Vietnam Campaign Medal, Distinguished Flying Cross w/1 oak Leaf Cluster and the Bronze Star Medal.

Upon returning from the military, he lived in Pavillion and owned a bar, The Roost, later he owned the old Cove in Riverton, years before it became the current Cove. He then became a truck driver retiring with BTI after driving many years.

On December 27, 1999 he married Peggy Lou (Carley) Goodrich of Lander. Together they raised one son and three daughters. They were married for twenty-one years before Peggy passed on October 27, 2021. Peggy would cook Thanksgiving dinner three times a year per Bill's request

Bill enjoyed the time he got to spend on the mountain camping, snow machining, or riding four-wheelers with his wife, Peggy, and ice fishing with his son-in-law, Mike. He loved to be around his family, friends, and visiting.

He is survived by his son, Michael Snyder and wife, Sheila of Riverton; daughters, Renee Snyder of Greybull, Brandi Averill and husband, Mike of Riverton, and Amber Johnson and husband Shawn of Riverton; nine Grandchildren, LaRae Walters, Ryley Foos, Dusty Courtney, Destiny Johnson, Taylor Gardiner, Grace, Noah, and Christopher Snyder; and three Great-grandchildren, Ava Charlotte, Xavier and Lyrik.

He was preceded in death by his parents, Rex and Thelma Snyder; wife, Peggy Snyder on Oct. 27, 2021; daughter, Amanda Goodrich; brothers, Dick Snyder and Gale Snyder; and sister, Burdette Adams.

Online condolences may be made at TheDavisFuneralHome.com.

Arrangements under the direction of Davis Funeral Home and Crematory.