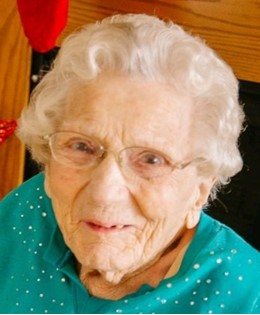 Betty Sauer
Apr 25, 1934 - Feb 21, 2022
Betty Sauer, 87, formally of Lander passed away on Monday, February 21, 2022, in Foley, MN. A memorial service will be held at 10:00 a.m., Saturday, April 16, 2022, at Bethel Lutheran Church in Lander. Inurnment will follow at Mount Hope Cemetery.

Betty Lou Keehr was born on April 25, 1934 at home in Morrison County to Earl Charles and Florence Freida (Brown) Keehr. She attended the local Country School in Morrison County then she transferred into town, Milaca, MN at went through 9th grade. She left school to work in Minneapolis. Betty lived in Minnesota for 44 years before moving to Wyoming for 32 years and returning to Minnesota to be close to family.

Betty was baptized into the Lutheran faith and was a member of Bethel Lutheran Church in Lander. She was a member of the LWML. Lander Women Missionary League, where they participate in Quilting for Soldiers, Cancer Patients, and the needy in the Lander community as well as other communities as needed. She helped with the bake sales and other fundraisers to fund the projects.

On October 6, 1952 she married William August Sauer in Morrill, MN at the Catholic Church. Together they had four children. They later divorced.

Betty's work history included working in a factory, cooking, Westward Heights Care Center, farming, and a homemaker. Her main job was being a farmer's wife and partner.

Betty enjoyed helping people and being around family and friends.

She is survived by her children, son, Treve Sauer and wife Suzanne of Royalton, MN, daughter, Wanda Stachowski of Billings, MT, son, Clint Sauer and wife Penny, daughter, Maria Cleveland and husband, Gary, all of Lander, WY; grandchildren, Justin and Jared Sauer, Rhonda Selinski, Jeremy and Josh Stachowski, Candice Osborn, Amy Cleveland; numerous great grandchildren; sister, Ardyce Starr; and many nieces and nephews.

She was preceded in death by her parents, Earl and Florence Keehr; brothers, Donald, Lyle and Ray Keehr; sisters, Lucille Wida, Mardell Starr and Minnie Clausen; and ex-husband, William Sauer; son-in-law, Harry Stachowski.

On-line condolences maybe made at TheDavisFuneralHome.com

Services under the direction of Davis Funeral Home.