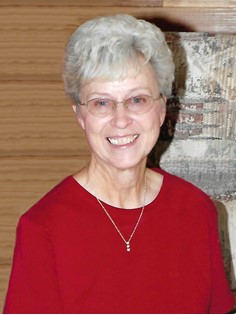 Doneita Oard
Jan 13, 1942 - Apr 28, 2022
Doneita Oard, 80, of Dubois passed away peacefully at home on Thursday, April 28, 2022. A celebration of life will be held at a later time

Doneita was born January 13, 1942 in Abilene, KS, the daughter of George and Lorene Tischhauser and graduated from Chapman High School in 1960.

After graduation from high school, Mrs. Oard worked as a dental assistant in Salina, Kansas and married her high school sweetheart, Ken in 1966. After moving to Wyoming in 1979, Mrs. Oard worked for a short time in the Coast to Coast hardware store and then began work at the Dubois School. In her 22 years with the school district, Mrs. Oard worked as a teacher's aide, high school secretary, accounts payable clerk, and library aide.

Mrs. Oard dearly loved her family and especially loved spoiling her grandchildren. She enjoyed fishing with her husband and ATV rides with friends. She was an excellent seamstress and loved sewing, quilting, crochet and cross stitch.

Doneita is survived by her husband, Ken; daughter Stacey (Mike) Erickson of Encampment; four grandchildren, Guy (Kenzie) Erickson, Sarah (Luke) Leonhardt, Darienne Oard and Jonah Oard; three great grandchildren and one brother Neil Tischhauser of Topeka, KS.

She was preceded in death by her parents, and beloved son Darren (Melanie) Oard.

The family requests memorials be given to the Dubois Volunteer Fire Department or the Duffy Fitness Center.

On-line condolences may be made at TheDavisFuneralHome.com.

Arrangements under the direction of Davis Funeral Home and Crematory.