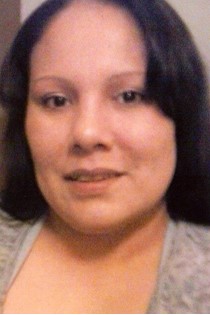 Diane Behan
Jun 30, 1981 - Aug 8, 2022
Diane Behan, 41, of Riverton passed away on Monday, August 8, 2022, at the University Hospital in Denver, CO. A rosary will be recited at 8:00 pm on Friday, August 19, 2022. At Alice Headley's residence, 50 Left Hand Ditch Road followed by a wake. The funeral service will be 10:00 am Saturday, August 20, 2022, at St. Stephen's Catholic Church with burial to follow at the Arapaho Catholic Cemetery.

Diane Marie Behan was born on June 30, 1981 in Denver, CO to Gerald "Jerry" Moussoeau and Marcella Behan. She attended and graduated from both, Clearfield Job Corps in Salt Lake City, UT and ITT Tech in Denver, CO.

Diane was baptized into the Catholic Faith and also practiced her Native American Ways.

In her early years she was the Little Princess for the Arapaho Pow-Wow, danced and traveled all over the country to many Pow-Wows with her grandparents, Marie Behan and Tommy Oldman. She was also part of the River Bottom Junior Drum Group. She enjoyed beading, terrorizing family and friends, laughing, and watching movies.

She is survived by her sons, Evan and Tristan; adopted son, Michael Gould; daughters, Alyssa and Oshnee; father, Jerry Musso; step-father, Kenny C'Hair; grandparents, Alice Headley, Evangaline C'Hair, Radonna Bell, and Sharon Bell; brothers, Gerald Behan, Sr., Sky Lavato, Samuel Wagon, Charles Wagon, and Jacob Wagon; sisters, Angel Lovato, Chelsie Wolf, Holly Addison, Anna Fletcher, Erika Monroe, Russcell Bell and Patty Addison; aunts and uncles, Christina (John G) Bell, Audrey Addison, Roberta Behan, Lonnie "Hawky" Bell, Michael Bell, Thomas Allen, April Allen, Jamie Brown, Kenny Brown, Sr., Pat Brown, Richard (Lynnelle) Brown, Rachel Peery, Zane Bell, Ruby Bell, Chuck Bell and those in California, South Dakota, and Colorado. Numerous other relations, if we forgot you during our grief, we apologize.

She was preceded in death by her mother Marcella Behan; grandparents, Marie Behan and Tommy Oldman, Sr., and numerous other relatives.

On-line condolences may be made at TheDavisFuneralHome.com.