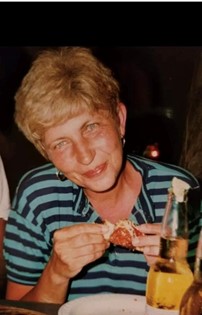 Sally Ann Hart
Nov 4, 1938 - Oct 1, 2022
Sally Ann Hart, 83, formerly of Dubois, Wyoming, passed away on Saturday, October 1, 2022 at her residence in Riverton, WY surrounded by her loving husband and step-daughters. She was born November 4, 1938 in Havana, IL to the late Ray and Mildred Riggins Mathews.
She married Leland Keith in 1959 and they had four children together while living in Havana and working at R'Milrays. After their divorce Sally moved to Johnson City, TN and married her High School Sweetheart, Lewis Trent. Upon Lew's retirement they moved to Big Pine Key, Florida until his death in 2001. She moved to Dubois, WY where she had vacationed and hunted for years and met her future husband William B.C. Hart. They married January 24, 2003, in Lander, WY. Over the next 19 Years, they travelled, hunted and enjoyed a wonderful life together. Sally enjoyed her many pets, numerous beloved barn cats, her horse Via, and her two dogs, Dabo and Max. Additionally, she cared for many mule deer that during the cold months who would peck on her kitchen window looking for food scraps and sweet feed. She and BC had names for each one of them and normally, the same deer, sometimes as many as 50 or so, would come to see them over the years looking to get a treat.
Sally fought her illness for a few years, with a fierce attitude and determination that it wouldn't get the best of her. Calling upon that determination she was able to go on one last antelope hunt just a few weeks before her death and harvested a nice buck with a single shot.
She is survived by her loving and faithful husband, William B.C. Hart, of Riverton, WY, her four children, Davin (Susan) Keith, Sierra Vista, AZ, Jan Keith, of St. Louis, MO, Ann Keith, of Dubois, WY, and Michael Keith, of Mason City, IL. Two step-daughters, Sherry (Richard) Hart-Huff, of Lander, WY, and Janeira Hart, of Lander, WY, her mother-in-law, Alice Hart, of Dubois, WY, her brother-in-law, Jim (Donna) Hart, of Lander,WY, and her sister-in-law, Geralynn Brown, of Dubois, WY.
Also surviving are eight grandchildren, Erin (Matthew) Smith, Matthew Keith, Megan (Scot) Porter, Bret (Kari) Chaney, Rae Ann Bradley, Courtney Bradley, Aiden Keith, and Cabe Keith, her 9 step-grandchildren, Bo Huff, Morghan Huff, Jenna (Jerry) Fuller, Gwyneth Huff, Farrah Huff, Logan Huff, Justin Bever, Joel Bever, and Avery Bever, 9 great-grandchildren, Reed Smith and Kai Smith, Taylon, Jaxson, and Lilly Porter, Amelia Hutchison, Henry and Ava Budyn, and Arlo Chaney.
In addition to her parents, Sally was preceded in death by husband, Lewis Trent, her brother, John Matthews, her father-in-law, Gerald Hart, and her brother-in-law, Mike Brown.
Cremation Rites have been accorded. A gathering of friends and family is planned and will be announced in the future.
Memorial Contributions may be made to the St. Johns Health Foundation, 555 E Broadway Ave #213, Jackson, WY 83001 or by going to https://stjohnsfoundation.health/
On-line condolences may be made by visiting www.thedavisfuneralhome.com
Arrangements under the direction of Davis Funeral Home, Crematory, and Monuments.