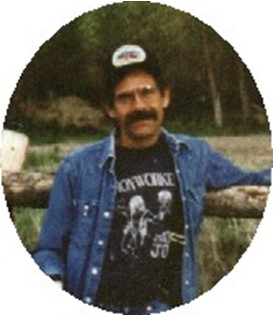 Mike Beck
Nov 17, 1945 - Feb 25, 2009
Michael P. Beck, 63, of Riverton died Wednesday, February 25, 2009 at his home. Funeral services will be 2:00 p.m., Saturday, February 28, 2009, at the Davis Funeral Home with burial to follow at Mountain View Cemetery. Pastor Mike Johnson of Saint John Lutheran Church is officiating.

Michael Perry Beck was born November 17, 1945 in Princeton, Indiana to Michael Floyd and Wilma Inez (Tapp) Beck.

The family said he enjoyed fishing, camping, hunting, Harley Davidsons. He valued good friends and family and good music.

He was a graduate of Riverton High School and had lived in Riverton since the age of five.

He was married to Patricia Ann (Davis) Beck on June 21, 1965 in Riverton. She preceded him in death on November 22, 1994.

Mike worked as an ironworker in the steel construction business all over the country.

He is survived by his companion Lila Lee Frog of Riverton; son, Eric Beck and wife Carrie of Broomfield, CO; daughter, Joelle Lynn Williams and husband Glen of Cochran, GA; brother, Brian Sullivan; sisters, Sue Wheeler and Gina Coogan; and seven grandchildren.

He was preceded in death by his parents and his brother Brandon David Beck on July 8, 2000.

The family asks memorials be made to the Susan G. Komen Breast Cancer Foundation in care of the Davis Funeral Home, 2203 W. Main Street, Riverton, WY 82501.

On-line obituaries are available and condolences for the family may be made at: thedavisfuneralhome.com

Services are under the direction of the Davis Funeral Home of Riverton.