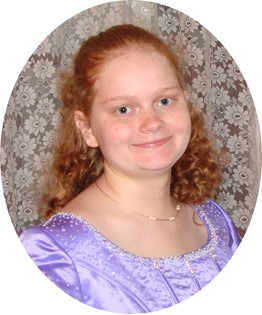 Melissa Glenn Phelps
Feb 8, 1984 - Jun 22, 2009
Funeral services for Melissa (Glenn) Phelps of Dubois will be at 2 p.m. on Friday, June 26, in the Dubois High School gymnasiumin. LDS Stake President Stone Baker will officiate. Interment will be in the Dubois Cemetery.

There will be a viewing at the Church of Jesus Christ of Latter-day Saints in Dubois from noon until 1:30 p.m. Friday, preceding the funeral service.

Mrs. Phelps died Monday morning, June 22, 2009, at the age of 25.

Melissa Glenn was born in Lander on Feb. 8, 1984, the daughter of Paul David Glenn and Marianna (Young) Glenn.

She grew up in Dubois and was graduated from Dubois High School with the Class of 2002. In high school she played the clarinet. She attended the LDS Business College in Salt Lake City, Utah, where she met her future husband. She was certified in web design.

Her marriage to William Phelps was sealed in the Idaho Falls Temple on March 15, 2003. The family lived in Newton, Utah, Tremonton, Utah, and then moved to Dubois in September of 2008.

Mrs. Glenn was a homemaker with three children, William Paul Phelps, age five, Joseph Ned Phelps, age four, and Lilianna DeVona Phelps, age three.

Mrs. Phelps a member of the Dubois Branch of the Church of Jesus Christ of Latter-day Saints, where she was a primary teacher.

Her family said Mrs. Phelps enjoying trail biking, tennis, snowmobiling, cross-stitching, computer slide shows for special family occasions, taking care of her children, and being a mother.

Survivors include her husband, William Phelps of Dubois; sons, William Paul Phelps and Joseph Ned Phelps of the family home in Dubois; daughter, Lilianna DeVona Phelps of the family home; her parents, Paul and Marianna Glenn of Dubois; grandparents, Alice Glenn of Idaho Falls, Idaho, and William Young of Idaho Falls; a brother, Jared Glenn and his wife Shelly of Logan, Utah, and their son Alex; sisters, Vanessa Glenn of Dubois and Katrina Binns and husband Marc of Lander and their daughter Anastasia; brothers-in-law and their spouses, Wendal and Lucille Phelps, Leland and Elizabeth Phelps, Lloyd and Catherine Phelps, Andrew and Robyn  Phelps, James and Michelle Phelps, and Sam and Isela Phelps; sisters-in-law and their spouses, LaNeice and Ken Smith, Emma and Ken Welker, and Mary and Andrew Gray; parents-in-law, Ned and Deneice Phelps of Newton, Utah; numerous aunts, uncles, cousins, nieces, and nephews.

She was preceded in death by her grandfather, Tyree George Glenn and grandmother, DeVona Young.

Memorials may be made to the family for her children in care of the Davis Funeral Home, 2203 West Main, Riverton, WY 82501.

On-line obituaries are available and condolences for the family may be made at: thedavisfuneralhome.com.

Services are under the direction of the Davis Funeral Home of Riverton.