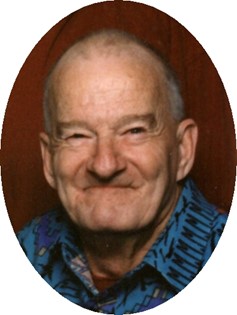 Edward W. "Ed" Colgan
Feb 15, 1941 - Jul 6, 2009
Edward W. "Ed" Colgan of Shoshoni died while working in Rock Springs on Monday, July 6, 2009, suffering an apparent heart attack. He was 68.

Funeral Services will be at 2:00 p.m. on Friday, July 10, at the First Presbyterian Church of Shoshoni with military honors by the Wyoming Army National Guard. Cremation will follow the service. Family and Friends are invited to join the family for a reception following the service at the Shoshoni Fire Hall. The family asks those attending the services to where casual dress.

Viewing will be from 5 to 7 p.m. Thursday, July 9, at the Davis Funeral Home of Riverton and one hour prior to the service at the church.

Edward Wayne Colgan was born in Cheyenne on Feb. 15, 1941, the son of Howard Grafton Colgan and Zina (Kearns) Colgan. He grew up and attended Shoshoni schools. Shoshoni was primarily his hometown although he lived in various Wyoming communities while working for the highway department.

Mr. Colgan served with the U.S. Army from 1963-1965.

On July 3, 1966, he married Marie Elena Hoeck in Laramie they met in February of that same year. The couple had just celebrated their 43rd wedding anniversary.

Mr Colgan was taught at the early age of 12 to drive dump trucks with his father.

Ed was a truck driver who worked for the Wyoming Highway Department for eight years, worked for Chariot in Shoshoni, drove for Shoshoni Rentals, L.L. Smith Trucking, and HiBall.

He had worked for Barrick Gold Strike in Elko, Nev., driving a haul pack truck, for two years, returned to Shoshoni starting Roadrunner Trucking with his son, Eric, in 2006, and most recently operated Colgan Trucking, leased to Ace Transportation with Jerry Bartal of Casper.

His family said he enjoyed fishing, camping, playing games, tinkering with vehicles. The family said he had "white line fever" and, loving trucks, unable to stay away from the trucking industry.

Survivors include his wife, Marie Colgan of Shoshoni; sons, Justin Colgan of Arkansas and Eric Colgan and his wife Chrystal of Casper; grandson, Michael Colgan of Nevada and granddaughter, Morgan Colgan of Casper; a sister-in-law, Christine Morris and her husband Dennis of Nevada; brothers-in-law, Kenneth Hoeck and his wife Linda of Rock River and Gayle Currah of Shoshoni; two nephews, Richard Currah and his wife Diana and Michael Morris and his wife April; two nieces, Diane Schubach and her husband Don, and Angela Shippy and her husband Rick.

He was preceded in death by his parents; three brothers, Noah Howard, Charles, and Jackie; two sisters, Shirley Currah and Darlene Colgan.

Memorials may be made to the Shoshoni Animal Shelter, in care of the Davis Funeral Home, 2203 West Main, Riverton, WY 82501.

On-line obituaries and condolences to the family may be made at thedavisfuneralhome.com.

Services are under the direction of Davis Funeral Home of Riverton.