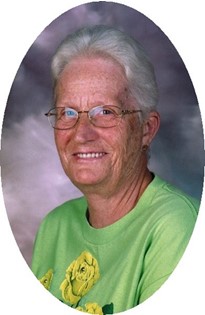 Clara Turner
Apr 3, 1935 - Feb 1, 2023
Clara F. (Avery)Turner, 87 passed away on Wednesday, February 1, 2023, at Wind River Rehabilitation and Care Center. A memorial service will be held July 21, 2023 at 11:00 a.m. at the Church of Jesus Christ of Latter-day Saints, in Shoshoni, Wyoming.
Clara Frances Avery was born on April 3, 1935 in Meeteetse, Wyoming to Berton Wellington and Elsie Mae (Winsor) Avery. She grew up in the Meeteetse area, while living on local ranches. She went to school in Meeteetse through the 10th grade. When she was sixteen she moved to Thermopolis. While attending a rodeo in Cody, she met Olin "Bud" Boyd Turner.
Clara moved to California to marry Bud a couple of months later; they were married on December 4, 1954 in Elko, Nevada. They worked on a sheep ranch in Willows, California for two years, then moved back to Thermopolis, Wyoming. In 1958, the family moved to Riverton, Wyoming where Bud worked at the Riverton Livestock Auction until 1962. In that year, they moved to a small ranch in Bonneville, where Bud and Clara and Bud's brother, Frank, built a home for the family, making the Shoshoni area their "forever home". This is where they raised their three children, Carol, Jackie and, Lane. After Bud's passing, in 2009 she remained on the ranch until 2013, when she moved to Riverton. Bud and Clara were married for 55 years.
Clara was baptized into The Church of Jesus Christ of Latter-day Saints and was a faithful member her entire life.
While she worked as a rancher's wife, she also worked at the Shoshoni Drug Store and was a cook for several years at the Shoshoni School.
Clara loved being on the ranch and all it brought to her life--rodeo and barrel racing, to mention a couple. She enjoyed reading, genealogy, gardening, Civil War History, and traveling south in their motorhome to escape the cold Wyoming winters and to visit family. She was a 4-H Leader for twelve years; she enjoyed sharing her knowledge of horses. She loved being around her family, following "kids" (her own, and later, her grand and great grandchildren) to their rodeos, county fairs, sporting events, and all the activities they were involved in. Her greatest joy was spending time with family, which consisted of children, grandchildren, great grandchildren, and great-great grandchildren.
She is survived by her daughters, Carol Turner; Jackie Shepard and husband, Jeff; son Lane Turner and wife, Teri; sisters, Florene Cox and Netta David; seven grandchildren, seventeen great grandchildren, and three great-great grandchildren; and numerous nieces and nephews.
She was preceded in death by her parents, Berton and Elsie Avery; husband, Olin "Bud" Boyd Turner; step mother, Goldie Avery; brother, Gibert Avery; and sisters, Sharon Clark and Mildred Avery (as an infant).
Memorial may be made to the American Brain Foundation, in care of Davis Funeral Home, 2203 West Main Street, Riverton, Wyoming 82501.
On-line condolences may be made at TheDavisFuneralHome.com
Arrangements under the direction of Davis Funeral Home, Crematory, and Monuments.