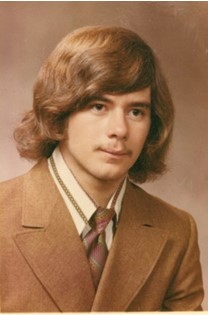 Bart Davis
Jun 4, 1954 - Sep 14, 2022
Bartholomew "Bart" Lee Davis 68, passed away on Wednesday, September 14, 2022 in Long Beach, California. A graveside service will be held at 11:00 am on Saturday, June 17, 2023, at Mountain View Cemetery in Riverton, Wyoming.
Bart was born on June 4, 1954 and adopted by Cleo "Doc" and Pat Davis. He was baptized into the Catholic faith. He graduated from Riverton High School with the class of 1973.
Eulogy by Mary Lehman
Bart Davis had many circles of friends throughout his life. He has made many memories in the hearts and minds of all who remember him.
Life takes many turns in directions we don't see, and Bart's last 30 years were spent homeless in the Long Beach, California area, with 20 years of this time being sober.
Ten years into homeless he was diagnosed with Hepatitis C.
Living on the streets of Long Beach, California surely required some smarts and skills which Bart had. Toughing through dwellings in the Long Beach area, "The Jungle," into his last few years having an old-old Toyota drivable RV. Small, with no water or ability to cook and not in an RV Park, but the RV was good for him and his two life companions and protectors, Brandy and TJ - his loved Pit Bulls.
During the last eight years or so he worked during the night cleaning a laundry mat. After the job ended, he got a job at a golf course working as an "Ambassador." The golf course job enabled him to golf every day, even being homeless.
Bart was in love with the game of golf and was on the greens everyday most of his life. He loved hunting with his friends and fishing with many of the same friends. Bart also had a beautiful, powerful singing voice. He loved music! and dogs!
Life was grand.
Unfortunately, the cancer returned; Bart was scared and alone however the good Lord let Bart rest. Bart's life was a blessing, and his memory a treasure.
For information on how to help with expenses of a headstone slab or an inscription on Bart's adopted parent's Pat and Doc's headstone acknowledging him, please contact mlehman948@gmail.com.
On-line condolences may be at TheDavisFuneralHome.com
Services are under the direction of Davis Funeral Home, Crematory, and Monuments.