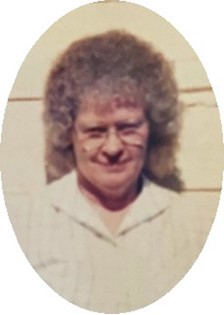 Mildred "Midge" Hart
Jun 1, 1937 - Feb 25, 2023
Mildred "Midge" Hart, 85, passed away peacefully in the early morning hours of Saturday, February 25, 2023 after a long period of declining health.
Mildred June Hart was born on June 1, 1937, daughter of Franklin H. and Delta E. (Jones) Nelson in Thermopolis, Wyoming. She was the third of nine children and the only girl. Midge graduated from HSCHS in Thermopolis in 1955.
On July 22,1956, Midge married John William Hart in Shoshoni, Wyoming. The couple moved to Riverton, Wyoming in 1966. Their daughter, Becky, was born in Thermopolis on December 1, 1957 and their son, Gary, was born in Riverton on October 10, 1959
Throughout her career, Mrs. Hart worked for Mountain Bell Phone Company, Montgomery Ward, Kiddeville and a private insurance company.
Midge was very active in the Presbyterian church. She was head of the committee that sent items overseas, assisted in funeral dinners and was always willing to help serve during the coffee hour following church services. Midge also participated in the Homemakers Club, serving in every position in office with exception of presidency, proudly awarded Homemaker of the year.
Midge was a jack of all trades who others could always count on to lend a helping hand. She found pleasure in sewing, camping, fishing and watching the clouds. She also enjoyed snowmobiling, riding motorcycles with John and was very involved in her community and 4-H. Most of all she loved spending time with her family at holidays and annual family reunions.
Survivors include her husband of 66 years, John Hart of Riverton, daughter, Becky Hart of Riverton, son, Gary Hart of Kimball, Nebraska; one grandchild and three great-grandchildren; brothers, Melvin (Blackie) of Douglas, Wyoming, Richard (Janie) Nelson of Casper, Wyoming, Otis Nelson of Billings, Montana, Arlie Nelson of Sheppard, Montana and Rodney (Ty) Nelson of Cheyenne, Wyoming and Punta Gorda, Florida. Also many nieces and nephews, great and great-great nieces and nephews.
Mrs. Hart was preceded in death by her parents; brothers, Earl, Donald and Douglas Nelson.
In lieu of flowers, donations may be made, in Mildred's name, to Wounded Warrior Project (woundedwarriorproject.org) or St. Jude Children's Hospital (stjude.org)
A Memorial service for Mildred will be held on Saturday, March 11, 2023 at 2:00 PM at the United Presbyterian Church in Riverton, Wyoming.
On-line condolences may be made to the family at www.TheDavisFuneralHome.com
Arrangements under the direction of Davis Funeral Home, Crematory and Monument.