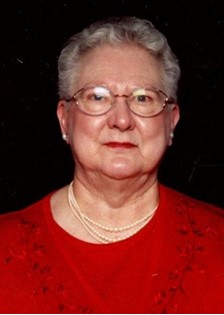 Jeannette N. Coniglio
Aug 6, 1934 - Feb 11, 2023
Jeannette Coniglio, 88, of Riverton, Wyoming passed away at Wind River Rehabilitation and Care Center on Saturday, February 11, 2023. Graveside services will be 10:00 a.m., Saturday, June 10, 2023 at Mountain View Cemetery.
Jeannette Neisent was born on August 6, 1934 in Leads, South Dakota to Edward and Alma (Herman) Neisent. She attended school in Leads until she was a senior in high school when she moved to Tampa, Florida with her mother and step-father.
In 1953 she married Frank Coniglio in Tampa, Florida and together they had four sons. Frank joined the U.S. Airforce and they lived in many different locations. Their oldest son, Steve was born in Texas, next Dennis was born in Louisianna, then David was born in Mississippi, and the youngest Pat was born in Alaska. They travel extensively while in the military with Germany being the final tour before retirement. After retirement Frank entered the Lutheran Ministry.
Jeannett was passionate about her sons and being a mom and later a grandmother and great grandmother. She enjoyed craftwork and puzzles. She was always a part of the Alter Guild at the church and was very active all church activities. She and Frank were at the Calvary Lutheran Church in Dubois for six years.
She is survived by sons, Dennis Coniglio of Riverton, Steve Coniglio and wife Laura of Riverton, and David Congilio and wife, Sue of Murfreesboro, Tennessee; seven grandchildren, and five great grandchildren.
She was preceded in death by her parents, Edward Neisent and Alma Moorehouse; step-father, Royal Moorehouse; husband, Frank Coniglio; son, Pat Coniglio; sister, Sharon Neisent; and brothers, Ralph Neisent, Chuck Neisent, and Kenny Neisent.
Memorials may be made to Trinity Lutheran School in care of Davis Funeral Home, 2203 West Main Street, Riverton, Wyoming 82501.
On-line condolence may be made at TheDavisFunrealHome.com