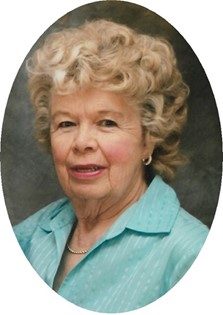 Delores "Dee" Hillmer
Apr 20, 1933 - Mar 16, 2023
Delores (Dee) Hillmer passed away March 16th at SageWest Lander, with family and friends by her side. She was loved and will be greatly missed. Services will be held at Bethel Lutheran Church at 626 Shoshone Street in Lander. Thursday, March 23 at 1 p.m.
She was born April 20, 1933 in Potter, Kansas to her parents, Caroline Poos and Ralph Jones. Her mother died when Dee was 4 years old and her father left the family at that time. She and her sister, Fawn O'Conner, were raised by their aunt, Lillian Ode and her husband. This developed her empathy and desire to help those in need.
She graduated as an RN in 1954. She married Dr. Norman Hillmer, from Topeka, Kansas, September12, 1954. Dee worked as nurse until her children were born. She worked doing all of Norm's business office work for more than 20 years.
Dee was a devoted wife, and mother, and loved her family dearly. Dee was also known as a true friend to many, and someone those in trouble would call. She will be missed by those who knew her.
She was a long-time member of Bethel Lutheran Church, loved the Lord and served him well.
She is survived by the three children: Michael Hillmer, Pflugerville, Texas, Deborah (Michael) Stufflebeam, Indianapolis, Indiana, and Lisa (Felix) Coral, from Lander, Wyoming, four grandchildren and several great grandchildren.
She was preceded in death by her parents, sister, and husband.
Dee had an eye and heart for people who were struggling. If anyone wishes to donate in honor of Dee, please do so by giving, in her name, to someone you know who is in need.
On-line condolences may be made at TheDavisFuneralHome.com
Arrangements under the direction of Davis Funeral Home, Crematory, and Monuments.