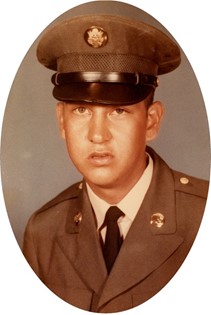 Ralph Edward Curry
Nov 2, 1948 - May 13, 2023

Funeral services for Ralph Edward Curry, 74, will be held at 10:00 a.m., Thursday, May 18, 2023 at his home 8871 US Hwy 26, Crowheart, Wyoming. Interment will follow at Sage Redman Cemetery. A rosary will be held at 7:00 p.m., Wednesday, May 17, 2023 at his home in Crowheart with a wake to follow.
Mr. Curry passed away on Saturday, May 13, 2023 in Billings, Montana.
Ralph Edward Curry was born on November 2, 1948, son of Richard Curry, Sr. and Refilia Smith in Roosevelt, Utah. He attended Union and Loyalton High School, the University of Utah and University of Wyoming.
Mr. Curry served in the United States Army during the Vietnam War. For his service, he earned a Purple Heart before he was honorably discharged as a Drill Sargent. He was featured in a Vietnam War Museum in Texas and honored in the Northern Ute Veterans Memorial in Ft. Duchesne, Utah.
He believed in his traditional ways and participated in the Northern Ute Sundance. He also enjoyed attending the sweat lodge. Ralph participated in the American Indian Movement advocating for Native American rights around the country. He was also a pow wow singer who traveled the pow wow circuit. He enjoyed being in the mountains hunting, fishing, camping and mining for gold. Most of all he loved to watch and attend all sporting events and spending time with family and friends.
Ralph worked many different occupations including driving a bus and truck driver in the oil field but his passion was using his master's degree in social work at the Wind River High School.
He lived in a variety of different locations including Utah, California and Nevada until he made his way to Fremont County, Wyoming. For the last seven years, he made his home in Crowheart, Wyoming.
Survivors include his son; Rex (Michaeleen) Curry; adopted sons, Lee "Giz" Tendore, Clint, Craig and Gene Harry, Jr. and Ridin Fred; daughters, Shauntele (Scott) Curry-Smid, Jolene Brown, Reinette and Misty Curry; adopted daughter, Kellie Harry; brothers, Richard Curry, Jr., Royce (Margaret), Rudy "Rudedog", Reggie Curry, Rory, Ronnie and Ryan Curry and Kenneth Frost; sister, Rayma Curry; grandchildren, Dallen (Breana) Andrews, Jace and Jaren (Mya) Brown, Sundance Washakie, Joseph SunRhodes, Hudda (Halle) Curry, Orren Jr., Joaquin and Theodore Janis, Rylee Tendore and Redfire Curry, Hadley Andrews, Emma Longcrier, Lily and Kate Smid, Alessa Brown, Rhaelle, Riquell, Connie, Khiyann and Cambree Curry; great grandchildren, Charlie Longcrier, Kamari and Kamyiah Andrews, Malaya Brown, Hayzlee Curry; numerous nephews and nieces.
He was preceded in death by his parents, Richard Curry, Sr. and wife Yvonne, and, Refilia Smith; sister, Regina Curry; brothers, Raymond "Dick" Curry, Craig Baumgarner and Nathan Genreaux; son, Redstone Curry; mother of three of his children and friend, Velina "Becky" Sage-Quiver, nephews, Thomas Curry and Ethan Hereford; special friends, Merton and Willie Trosper, Alex Smith and only a day later Bob Brown.
On-line obituaries are available and condolences for the family may be made at: TheDavisFuneralHome.com
Services are under the direction of the Davis Funeral Home of Riverton.