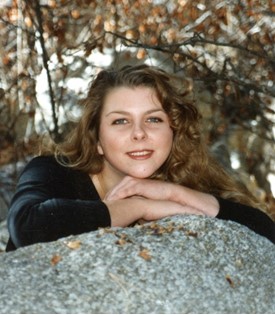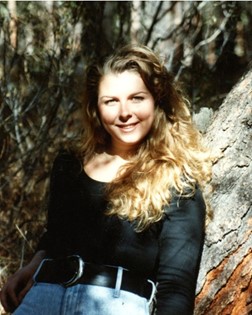 Debra "Debbie" Maddelein-Aragon
Dec 30, 1971 - Aug 24, 2023
A Celebration of Life for Debbie Maddelein Aragon, 51, will be held at 1:00 p.m., Saturday, September 2, 2023 at the Chandelle Event Center. Cremation has taken place under the direction of Davis Funeral Home and Crematory.
Debra Ann Maddelein was born on December 30, 1971, daughter of Laurence H. and Judith A. (Jones) Maddelein in Davenport, Iowa. As a young girl, Debbie was baptized into the Catholic faith.
Throughout her life, Debbie also spent time living in Phoenix, AZ and Sheridan, WY until she moved to Riverton, WY in 2007. She worked as a house keeper, bartender and homemaker.
Debbie enjoyed spending time outdoors camping, fishing and watching hot air balloons. She also loved raising and caring for bunnies and had quite the collection of bunny figurines in her home. She also loved Mickey Mouse, her family and her dogs, Oliver, Scooby and Jingles. She had a passion for and loved every element of music from attending concerts to hearing her daughter, Sadie sing.
Survivors include her husband, Gary Clawson of Riverton, WY; son, Josh (Heather Mirabal) Ballard) of Casper, WY; daughters, Jessica (Adam Sickles) Bailey and Sadie Aragon all of Riverton; grandchildren, Syann Merchant, Kaischin Hobbie, Frank Hobbie and numerous other grandchildren; brother, Tim Maddelein of Riverton, WY; sister, Shelly Benbo of Sheridan, WY and sister-in-law, Sue Maddelein of Riverton, WY.
She was preceded in death by her parents, Judy Wise and Larry Maddelein.
On-line condolences may be made at TheDavisFuneralHome.com.
Arrangements are under the direction of Davis Funeral Home, Crematory, and Monuments.