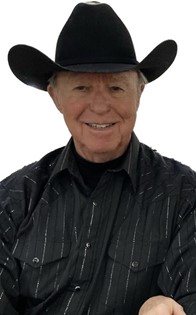 Bradley "Brad" Bach
Mar 26, 1944 - Aug 27, 2023

Bradley "Brad" Bach, 79, of Riverton, Wyoming passed away at his home on Sunday, August 27, 2023. A Celebration of Life will be held at 4:00 pm on Saturday, September 2, 2023, at the Riverton Elks Lodge.
Bradley James Bach was born in Glendive, Montana on March 26, 1944 to Frank and Julia (Callahan) Bach. He graduated from Riverton High School and enlisted in the U.S. Airforce on November 4, 1963. He attended several different colleges while in the military. Brad made the U.S. Airforce his career, Honorably retiring on June 30, 1984.
On December 21, 1970 in Riverton, Wyoming Brad married Cherryl Sylling. They were married for over 53 years. Together they had three children and raised them all over as they moved for the military.
Brad moved all over the world with the military and his last assignment was in Rapid City, South Dakota where he stayed after retirement until 2000 when he moved to Riverton, Wyoming. While still in the military he ran a business, Bach Storage, with his brother, Frank Bach, in Riverton, Wyoming for a total of 38 years.
He was an active member of the Riverton Elks Club and enjoyed all the activities.
Brad enjoyed hunting, fishing, and dancing. But above all he loved spending time with his family and the especially the grandchildren.
He is survived by his wife, Cherryl "Sherry" Bach of Riverton, Wyoming; son Frank Bach of Athens Greece; daughters, Vickie Fuller of Oklahoma City, Oklahoma and Teresa Bach of Clearwater, Florida; five grandchildren and four great grandchildren.
He was preceded in death by his parents, Frank and Julia Bach; brother, Frank Bach; and nephew, Kraig J. Bach.
The family request that in lieu of flowers, memorials may be made to Rocky Mountain Oncology in care of Davis Funeral Home, 2203 West Main Street, Riverton, WY 82501.
On-line condolences may be made at TheDavisFuneralHome.com
Services under the direction of Davis Funeral Home, Crematory, and Monuments.