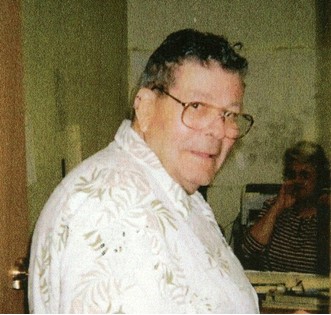 Leonard Learn
Jan 3, 1928 - Aug 3, 2009
Lenord Learn, 81 of Riverton, died on Monday, Aug. 3, 2009, at his Rendezvous apartment where he had lived for the past two years.

No services have been scheduled at this time.

Lenord Learn was born on Jan. 3, 1928.

Mr. Learn worked for the Riverton Senior Center for 21 years, retiring earlier this year. He had worked as head of maintenance at the old Center and after the new Center was built, due to a broken back and other health problems, he had to step down and his assistant was hired as maintenance supervisor.

Mr. Learn also delivered senior meals and continued that job until he retired.

He had traveled over the years and sometimes hoboed across the country by freight train before settling in Riverton.

At the age of 16, he had joined the Merchant Marines and later the U.S. Army, and U.S. Navy with service during World War II. He later worked in the oil fields and at other odd jobs.

Following the death of his wife, Beatrice, he lived alone with his dog. Mr. Learn had no living relatives.

He was preceded in death by his parents, wife, two brothers, and two sisters.

Arrangements are by the Davis Funeral Home of Riverton.