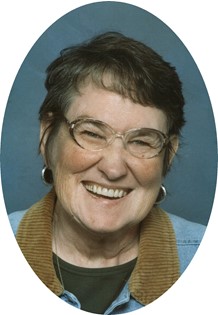 Margaret Hazel Graham
May 6, 1934 - Sep 3, 2009
Margaret H. "Haz" Graham of Riverton died Thursday morning, Sept. 3, 2009, at the Help for Health Hospice Home in Riverton. She was 75.

Memorial services will be at 11 a.m. Wednesday, Sept 9, at the Rendezvous Church of Christ with Pastor Ed Murray officiating. A luncheon will follow the service at the church.

Private inurnment will be at a later date at Mountain View Cemetery in Riverton.

Margert Hazel Graham was born in Rock Springs on May 6, 1934, the daughter of James. W. and Pearl (Finch) Graham.

She was of the Christian faith.

Ms. Graham lived on the Graham Ranch for 11 years and in Lander and Riverton for 64 years.

Her family said she loved horses and small animals, riding horses, beadwork, and was very active and loved to socialize.

Survivors include her brother, Stanely; two sisters, Ruth Anderson and husband Matt of Rock Springs and Francis Taylor and husband Allen of Riverton; numerous nieces and nephews.

She was preceded in death by her parents; brothers, Joe Graham, Tom Graham, and Buzz Graham; a sister, Mary Lindsey; brother-in-law, Harold Lindsey; sister-in-law, LaVada Graham; two nephews, Waylon and Larry Graham.

Memorials may be made to Community Entry Services or the Help for Health Hospice Home, in care of the Davis Funeral Home, 2203 West Main, Riverton, WY 82501.

On-line obituaries are available and condolences for the family may be made at thedavisfuneralhome.com.

Arrangements are under the direction of the Davis Funeral Home of Riverton.