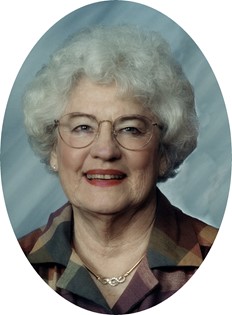 Naomi M. Binkley
Jun 30, 1926 - Sep 25, 2009
Naomi M. Binkley of Riverton died Friday morning, Sept. 25, at the Help for Health Hospice Home in Riverton, following a lengthy illness. She was 83.

Graveside services will be held at 2:30 p.m. on Saturday, Sept. 26, at Mountain View Cemetery in Riverton.

Naomi Marie Fritz Binkley was born in Wynona, Oklahoma on June 30, 1926 to Viola Henderson Fritz and Elwon D. Fritz. Naomi shared that her two proudest life accomplishments were marrying Jack G. Binkley on June 21st, 1946, and receiving her registered nurse license that same year. Those who were blessed to know her knew that her greatest accomplishment in life was the kindness and gift of mercy she showed towards all those who crossed her path. She retired from the State of Wyoming health department in 1994 where she did AIDS screenings and taught childbirth classes. She loved to quilt, paint, cook, serve in her church as a musician and teacher, do outdoors activities, and enjoy her children and grandchildren. She is survived by her husband, Jack G. Binkley, her children, Eddie Binkley of Greeley, Colorado, Linda Binkley of Lusk, Wyoming and Janice Bush of Riverton, Wyoming, as well as five grandchildren and three great grandchildren.

On-line obituaries are available and condolences for the family may be made at: thedavisfuneralhome.com Services are under the direction of the Davis Funeral Home of Riverton.