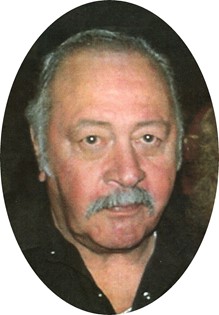 Anthony C. "Tony" Avila
Feb 2, 1940 - Oct 8, 2009
Former Riverton resident Anthony C. "Tony" Avila died at his home in Carson City, Nev., on Thursday, Oct. 8, 2009, at the age of 69.

Cremation has taken place and a memorial mass will be at 2:30 p.m. on Friday, Nov. 27, at St. Margaret's Catholic Church in Riverton. The Rev. Father Andrew Duncan will officiate.

Anthony C. Avila was born in Tucumcari, N.M., on Feb. 2, 1940, the son of David H. Avila and Mary (Lovato) Avila. He grew up in Riverton and was graduated from Riverton High School in 1958.

He married Stella Gamboa in 1962 and they had two children. They later divorced. He married Joanne Yanchurak on Aug. 28, 1993, in Carson City, Nev.

Mr. Avila lived in Riverton for 30 years, then moved to Yakima, Wash., then to Colorado Springs, Colo., and finally settled in Carson City, Nev.

Mr. Avila worked the majority of his life as an electronic slot machine mechanic.

His family said he enjoyed working around his home, doing carpentry and crafts.

Survivors include his wife, Joanne Avila of Carson City; sons, A.C. Avila of Reno, Nev., and Adam of Alaska; daughter, Lisa Avila of Reno, Nev.; granddaughter, Courtney Avila of North Carolina; grandson, Adam Avila, Jr., of Alaska; seven step-children in Nevada; a brother, Jack Martinez of Riverton; a sister, Sibilia Cindy Apodaca and her husband David of Riverton; numerous nieces and nephews.

He was preceded in death by his parents; two brothers, David Avila and Charles Martinez, and two sisters, Hope Avila and Lupe Taylor.

On-line obituaries are available and condolences for the family may be made at: thedavisfuneralhome.com

Arrangements are under the direction of the Davis Funeral Home of Riverton.