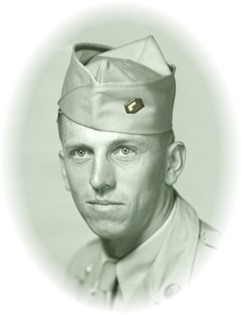 Paul R. "Bob" Westman
Sep 17, 1921 - Jan 19, 2010
Funeral services for Paul R. "Bob" Westman of Lander will be at 10:00 a.m. on Monday, Jan. 25, at the Davis Funeral Home of Riverton. Paul Morrison, pastor of the Hudson Community Church will officiate and burial will follow at Mountain View Cemetery in Riverton with military honors.

Mr. Westman died on Tuesday evening, Jan. 19, 2010, at the Lander Valley Medical Center at the age of 88.

Paul Robert Westman was born in Lenore, Wyo., on Sept. 17, 1921, the son of Pete and Anna Euphrosyne (Oden) Westman who homesteaded at Burris on the Wind River by the Red Grade.

As a youngster he had been a spelling bee champion, a skill which he continued into adult spelling bees in the 1980s. He was graduated from Fremont County Vocational High School in Lander with the Class of 1939.

Mr. Westman served with U. S. Army during World War II, from June 23, 1944. He earned the Pacific Theaters of Operation Medal, two Purple Hearts, and a Bronze Star and two Presidential Unit Citations for Leyte and Okinawa. After his eight month wound recovery at Fitzsimmons Army Hospital in Denver, Colo., he served at Camp Hood, Texas until July 21, 1947.

He married Boneta Newman Hatcher on Jan. 18, 1952, in Stillwater, Okla. They lived in Sedgwick, Colo., from 1952 to 1954.

The family came to Fremont County in 1954, living in Lyons Valley outside of Lander until 1961. At that time they moved to Hudson and then returned to Lander in 2007.

Mr. Westman was of the Christian Faith.

He belonged to the Disabled American Veterans, Weldon Dale Moss Chapter 8 of Riverton.

A special friend was Oral White of Missouri Valley, with whom Mr. Westman had entered military service together with service numbers just one digit apart.

After retiring from his job with U.S. Steel for health reasons, Mr. Westman worked with Eaton LRC in assembly and machine work until early retirement. After his retirement Mr. Westman took up refinishing furniture. His family said he also enjoyed reading, writing letters, and communicating with fellow Army buddies.

Survivors include sons, Eric Westman and his wife Roslyn of Lander, Paul Dennis Westman and his wife Jennifer Lynn of Lander, David Hatcher and his wife Terri of Riverton, and Randall Hatcher and his wife Jan of Vancouver, Wash; five grandchildren, Crista Westman, Jennifer Robyn Westman, Barbara Hatcher Kendall, Brian Hatcher, Dean Hatcher; three great grandchildren and two great-great grandchildren; sisters, Gertrude Caudill of Independence, Mo., Martha Jankovsky and her husband Jim of Arlington; a brother-in-law, John D. Newman and his wife Phyllis of Wichita, Kan.; sister-in-law, Sydney Westman of Ocean City, Wash; and numerous nieces and nephews.

He was preceded in death by his parents; sisters, Mary Howard and Ellen Irons; brothers, John, Fred, and George Westman.

Memorials may be made to the Disabled American Veterans, Hudson Community Church, or the Lander VFW Club, in care of the Davis Funeral Home, 2203 West Main Street, Riverton, WY 82501.

On-line obituaries are available and condolences for the family may be made at: thedavisfuneralhome.com.

Services are under the direction of the Davis Funeral Home of Riverton.