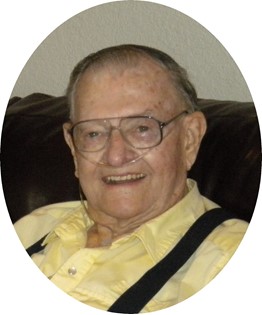 Donald B. "Don" Kornder
Apr 16, 1929 - Jan 30, 2010
Memorial services for Donald B. "Don" Kornder of Riverton will be at 2 p.m. Wednesday, Feb. 3, at the Davis Funeral Home of Riverton. Pastor Jon Martin of Sunnyside Church of the Nazarene will officiate.

Cremation has taken place.

Mr. Kornder died at his home Saturday morning, Jan. 30, 2010, at the age of 80.

Donald Bernard Kornder was born in Iroquois, S.D., on April 16, 1929, the son of Wilbur and Rose (Ferrill) Kornder. He attended elementary school in Osceola, S.D., and received his secondary education in Bancroft S.D. graduating with honors.

He married Phyllis Iverson in August of 1949. To this union eight children were born. The couple later divorced.

Before his marriage, Mr. Kornder worked on the family farm in South Dakota.

As a career, Mr. Kornder was an automotive mechanic

He lived in South Dakota until 1966 when he came to Riverton where he worked as a mechanic for Norris Ford, as a manager for P.C. Bus Lines, and as a mechanic for Eddie Jones, and then for Riverton Chrysler.

He married Mary Geldreich in Las Vegas, Nev., on Sept. 20, 2000.

His family said Mr. Kornder enjoyed woodworking, car racing, horse racing, bowling, and going to the casino.

Survivors include his wife, Mary E. Kornder; sons, Steve Kornder and his wife Karla, Bernie Kornder and his wife Jessica, John Kornder and his wife Vickie; daughters, Judy Fielder and her husband Emmett, Laurie Pfarr and her husband Jon, Cherrie Crippen and her husband Tony, Jeanne Reece and her husband Randy, Jill Pendergraft and her husband Chris; a step-son, Bill Eastman and his wife Rita; step-daughters, Diana Baldes and her husband Henry, and Cheryl Dick and her husband Wayne; 30 grandchildren; a brother, Rod Kornder and his wife Joy; sisters, Joan Currier and her husband Merlin, Nicky Perry and her husband Richard, and Anne Olsen.

He was preceded in death by his parents, Wilbur and Rose Kornder.

Memorials may be made to Little Wind Hospice, in care of the Davis Funeral Home, 2203 West Main, Riverton, WY 82501.



On-line obituaries are available and condolences for the family may be made at: thedavisfuneralhome.com.

Services are under the direction of the Davis Funeral Home of Riverton.