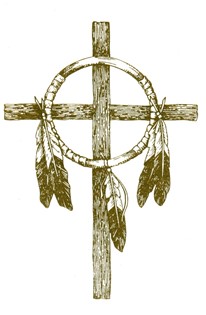 Joseph Duran, Jr.
Mar 1, 2010 - Feb 22, 1938
Funeral services for Joseph Duran, Jr., of St. Stephen's will be at 10 a.m. Thursday, March 4, at Great Plains Hall at Arapahoe. The Rev. Father Ron Seminara will officiate. Interment will follow at the Arapaho Catholic Cemetery at St. Stephen's.

There will be a rosary at 7:30 p.m. on Wednesday, March 3, at Great Plains Hall with a wake following at #20 Behan Lane, Arapahoe. Native American Church services will be performed at the wake.

Mr. Duran died at his home on Monday, March 1, 2010, at the age of 72.

Joseph Duran, Jr., "Red Moon" was born at Fort Washakie on Feb. 22, 1938, the son of Thomas J. Duran and Mary (Armajo) Duran. He attended school at St. Stephen's and Arapahoe.

He married Margaret Mary Brown on June 7, 1982, in Cody.

Mr. Duran was a member of the Catholic faith and the Native American Church. He attended sweats and traditional ceremonies.

Mr. Duran worked as a mechanic and ranch hand at the Arapaho Ranch and farmed in Hidden Valley. He lived all his life at Arapahoe, with the exception of time working at the Arapaho Ranch and farming.

His family said Mr. Duran was a medicine man who took care of sweat lodge ceremonies. They said he enjoyed being with his family, liked going to pow-wows and attending traditional Indian ceremonies.

Survivors include a step-son, Freeman Blackburn; grandson, Jose Lockwood; sisters, Mary Herrera, Norine Duran, and Lorine Medina; numerous nieces, nephews, and grandchildren.

He was preceded in death by his parents; his wife, Margaret Mary Duran on Feb. 22, 2010; three sisters, and three brothers.

On-line obituaries are available and condolences for the family may be made at: thedavisfuneralhome.com

Services are under the direction of the Davis Funeral Home of Riverton.