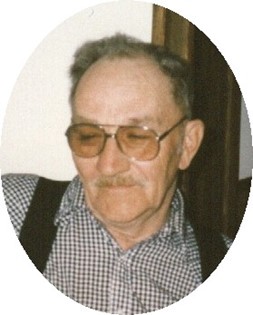 William A. "Bill" Sauer
Oct 6, 1952 - May 12, 2010
William A. "Bill" Sauer died at his home in Jeffrey City on Wednesday, May 12, 2010. He was 77.

According to his wishes, cremation has taken place and private family services will be held at a later date.

William August Sauer was born in Morrison County, Little Falls, Minn., on Oct. 26, 1932, the son of Henry and Minnie (Stellmach) Sauer.

He grew up in Minnesota, attending a one-room schoolhouse at Little Rock.

He married Betty Keehr on Oct. 6, 1952, in Morrill, Minn. at St. Joseph's Catholic Church.

Mr. Sauer was a farmer and worked in the road construction industry as a heavy equipment operator.

His first job was work on the Fort Peck Dam in Montana and then he worked in taconite mines in northern Minnesota, on road construction in Minnesota, worked as a farmer, logged throughout Wyoming, worked as a cross-country telephone line installer, for Mountain Bell out of Grass Valley, Calif., retiring in Jeffrey City nine years ago.

His family said Mr. Sauer enjoyed tinkering with machinery and was interested in alternative fuel and energy systems. He lived off his own solar powered electricity for his home and on hydrogen fuel power for his vehicles.

Survivors include his former wife, Betty Sauer of Lander; sons, Treve Sauer and his wife Suzanne of Royalton, Minn., and Clint Sauer and his wife Penny of Lander; daughters, Wanda Stachowski and husband Harry and Maria Cleveland husband Gary, all of Lander; seven grandchildren, Rhonda Sielinski, Jeremy Stachowski, Justin Sauer, Joshua Stachowski, Jerad Sauer, Candice Osborne, and Amy Cleveland; five great grandchildren, Emily Elder, Hunter Osborne, Maliyah Stachowski, James Sielinsky, and Madison Stachowski.

He was preceded in death by his parents, Henry and Minnie Sauer.

On-line obituaries are available and condolences for the family may be made at: thedavisfuneralhome.com

Arrangements are under the direction of the Davis Funeral Home of Riverton.