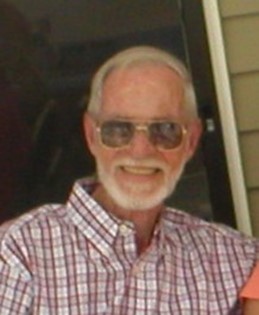 Roger L. LeBoeuf
Aug 10, 1926 - Jun 24, 2010
Roger L. LeBoeuf died at his Riverton home on Thursday, June 24. He was 83.

Memorial services will be at 2:00 p.m. on Tuesday, June 29, at the Davis Funeral Home of Riverton. Pastor Layton Howerton from GracePointe Church will officiate.

Inurnment, with military honors, will follow at Mountain View Cemetery in Riverton.

Roger Laurent LeBoeuf was born in Salem, Mass., on Aug. 10, 1926, the son of Joseph Xavier LeBoeuf and Yvonne Marie Antionette (Brunet) LeBoeuf.

He served with the U.S. Navy during World War II.

On Nov. 1, 1966, he married Frances Carol Mattis in Salem, Mass.

Mr. LeBoeuf was of the Catholic faith.

He was a certified alcohol and drug counselor for 20 years, a painting contractor, and respected member of a 12-step program for 45 years.

He moved to Riverton in 1991, after having lived in New England and California.

Survivors include sons Richard LeBoeuf of Ipswich, Mass., Stephen LeBoeuf of Sheridan, Kevin LeBoeuf of Worland, and Jeff LeBoeuf of Salt Lake City, Utah; daughters, Karen Wimmer of Chino Valley, Ariz., and Denise Roseno of Riverton; 11 grandchildren; brothers, Lawrence LeBoeuf and Edmond LeBoeuf, and sister, Claire Gagne, all of Massachusetts.

He was preceded in death by his parents, his wife, Frances, and his sister Lorraine.

On-line obituaries are available and condolences for the family may be made at: thedavisfuneralhome.com

Services are under the direction of the Davis Funeral Home of Riverton.